Depression Psychiatrist in Boynton Beach FL, Palm Beach Gardens, FL, Stuart, FL, and Wellington, FL
If you suffer from depression, you are not alone. Talk to our team of healthcare professionals today at Psychiatry of the Palm Beaches about treatment for depression.

Call us

today or book an appointment online. We have

convenient locations

to serve you.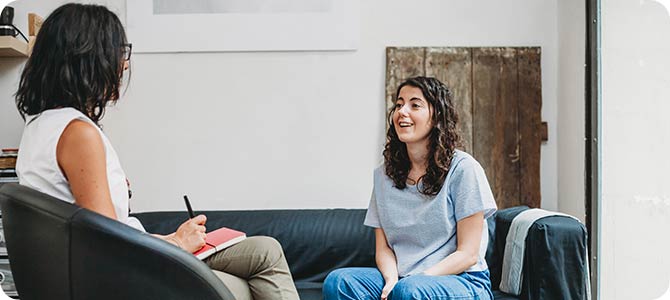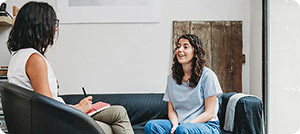 Table of Contents:
What exactly are the symptoms of depression?
What type of doctor is good for depression?
Is depression a curable disease?
How do psychiatrists help people with depression?
What exactly are the symptoms of depression?

Like many other medical conditions, the symptoms of depression will vary from one person to the next. Symptoms can vary in severity from being mild to severe as well and can change over the course of time. Depression is a serious, and common, medical illness that can have an impact on the way you feel, think, and act.

Depression is often misunderstood as sufferers feeling sadness, which can happen, but patients can also:

• Feel a lack of interest in activities they previously enjoyed
• Have a change in appetite and weight that aren't related to dieting
• Irregular sleep patterns include sleeping too much or not being able to sleep
• Increased fatigue or lack of energy
• Increase in fidgeting or physical activity without a purpose
• Slowed speech or movements
• Feelings of guilt and worthlessness
• Difficulty with making decisions, concentrating, and thinking
• Thoughts of suicide or death

People who are experiencing any of these symptoms for a period of at least 2 weeks should check in with their doctor. While they could be symptoms of depression, they could also be a sign of another serious medical condition. Your doctor can provide a diagnosis or send you to a specialist who can properly provide a diagnosis to get you the help you need.
What type of doctor is good for depression?

When suffering from depression, there are a number of options for people seeking medical care. Your first step is to check in with your primary care physician as they may refer you to the right mental health professional to help treat your depression.

Your options for mental health care include:

• Psychiatrists are physicians that hold a medical license as they have attended medical school followed by additional training in psychiatry. They are able to write prescriptions and provide talk therapy to help patients with their mental health and emotional problems.
• Psychologists are not medical doctors and are instead educated on the science behind the behavior, thoughts, and emotions connected to mental health issues. They hold a doctoral-level degree in mental health but typically can't write prescriptions. They must be licensed to practice and will work with their patients on ways to cope with day-to-day problems and issues in a healthy way.
• Social workers can provide talk therapy after having obtained a master's degree. They have less schooling than a psychologist but can be as effective in helping patients work through their problems.

Your doctor can help make sure you get the right one to help you with your feelings.
Is depression a curable disease?

Depression is more than feeling sad; it is a mental health issue and a serious medical illness. There is no clear explanation for why some people suffer from depression while others do not; however, depression does seem to be tied to genetics. There are many different methods used to treat depression, and treatment will vary from one person to the next. In some cases, patients can improve with medication, while others are able to feel better through talk therapy. Depression does not have a cure, as there is no main cause known for the illness.

However, people with symptoms of depression can learn how to manage them with the help of a trained professional and the use of different types of therapies. A professional trained in mental health issues will be able to help a person with depression work through their symptoms and issues so that they can seem like they are cured through the management of their condition. Even though continued monitoring of medication, therapy plans, and symptoms are important, depression has a high rate of reoccurrence.

How do psychiatrists help people with depression?

Psychiatrists help their patients with depression by working as a team with each patient to find the right treatment. Psychiatrists are medical doctors who have gone to medical school and then completed an additional specialization in psychiatry. This means that they are able to write prescriptions for their patients, as well as provide talk therapy treatment. A psychiatrist will work with their patients to build a treatment plan based on the patient's unique case and past history with treatments. Treatment plan options can include medication, psychotherapy, lifestyle changes, and behavioral actions. Through a combination of different techniques, a psychiatrist will be able to find the right option for the patient to keep their symptoms under control and enable them to lead a healthy, fulfilling, and productive life. If you feel like you are suffering from depression or are struggling to get through the days, reach out to the team at Psychiatry of the Palm Beaches today. For more information, call us or book an appointment online. We have convenient locations to serve you. We serve patients from Boynton Beach FL, Palm Beach Gardens FL, Stuart, FL, Wellington, FL, Jupiter FL, Lake Worth FL, West Palm Beach FL, Delray Beach FL, Riviera Beach FL, Century Village FL, Lake Park FL, Forth Piece North, FL, Lakewood Park, FL, Westlake, FL, Loxahatchee Groves, FL and North Palm Beach FL.