Schizophrenia Treatment Q&A
Schizophrenia is a serious brain disease that leads people to misinterpret reality. They have no idea what sights, sounds, and experiences are real or imagined. It's a severe disease, but it's treatable. It can also lead you to have difficulty organizing your thoughts, and you may act in ways that put you at risk of injury or sickness. If you feel you are experiencing signs of schizophrenia, you should consult with specialists at Psychiatry of the Palm Beaches promptly. For more information, contact us today or book an appointment online. We have convenient locations to serve you in Boynton Beach FL, Palm Beach Gardens FL, Stuart FL, Royal Palm Beach FL, Vero Beach FL, Plantation FL, and Jacksonville FL.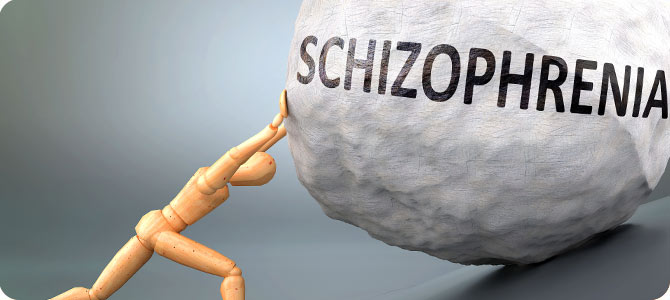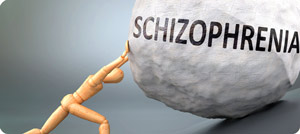 Table of Contents:
What is the best way to cope with schizophrenia?
Can a schizophrenic person lead a normal life?
What are 2 treatments for schizophrenia?
What happens if schizophrenia is left untreated?
What is the best way to cope with schizophrenia?

While coping with schizophrenia can be a complex and challenging journey, there are various effective strategies to help patients manage their symptoms and improve their quality of life. It's very important to prioritize taking care of your physical and mental health. This includes regular exercise, a balanced diet, sufficient sleep, and stress reduction strategies. Additionally, it's crucial to seek professional help as early as possible. This is because early diagnosis and intervention will lead to better outcomes. By recognizing the early signs of the condition or worsening symptoms, it's possible to make the process more straightforward.

Furthermore, it's important to recognize that coping with schizophrenia is an ongoing process, and what works best varies from person to person. The key to effective management is professional guidance, as psychiatrists can create comprehensive treatment strategies that address your unique needs. Overall, regular communication with a mental health professional is essential for ensuring the most effective coping strategies are in place to live life to the fullest despite a schizophrenia diagnosis.
Can a schizophrenic person lead a normal life?

Absolutely, people who are diagnosed with schizophrenia can lead normal and productive lives. While schizophrenia is a serious and complex mental health condition, with the proper treatment and support, you can achieve a sense of normalcy and enhance your wellness.

It's important to keep in mind that the path to recovery is unique in each case. Early intervention, comprehensive treatment, and ongoing support are all important factors for managing this condition. With these factors in place, patients with schizophrenia can pursue education, employment, meaningful relationships, and achieve their goals.
What are 2 treatments for schizophrenia?

Two essential treatments for schizophrenia are psychotherapy and medications. Antipsychotic medications, often referred to as neuroleptics, are crucial for schizophrenia management. These medications manage symptoms such as hallucinations, delusions, and thought disorders. Furthermore, newer atypical antipsychotics, such as cariprazine, are commonly prescribed as they are associated with fewer side effects. Psychiatrists are medical professionals who can help you find the medication and dosage that best suits your needs.

In addition, psychotherapy, or talk therapy, is another essential part of schizophrenia treatment. This approach supports patients in managing their condition, understanding their thoughts and behaviors, and developing strategies for coping with various symptoms. Through talk therapy, psychiatrists support patients in challenging delusional beliefs to improve their functioning. In summary, psychotherapy provides emotional support as well as teaching useful coping skills.

Overall, a comprehensive approach that combines medication, psychotherapy, and support can significantly improve the quality of life for those with living schizophrenia. To find out how to get started with treatment, reach out to Psychiatry of the Palm Beaches today.
What happens if schizophrenia is left untreated?

If schizophrenia is left untreated, the condition can have serious consequences for a person's mental, emotional, and physical health. This condition will worsen over time without intervention. Some of the possible outcomes of leaving schizophrenia untreated include:

• Increased symptom severity – Symptoms of schizophrenia, such as delusions, hallucinations, and thought disorders, typically become more pronounced and distressing if left untreated.
• Difficulty with employment – Schizophrenia can affect a person's ability to work and maintain employment. People with untreated schizophrenia often struggle to find and keep jobs, which can result in financial instability and other complications.
• Social isolation – As symptoms intensify, those with untreated schizophrenia tend to withdraw from social interactions, including relationships with family and friends.
• Reduced quality of life – Ultimately, untreated schizophrenia results in a significantly reduced quality of life, as it affects all aspects of an individual's daily functioning, including self-care, personal relationships, and general health.

For these reasons, it's highly urged for those experiencing symptoms of schizophrenia to seek professional intervention promptly. The experts at Psychiatry of the Palm Beaches provide comprehensive support for patients to lead healthier lives. Our team is here to answer your questions and help you get started on the path to effective symptom management. For more information, contact us today or book an appointment online. We serve patients from Boynton Beach FL, Delray Beach FL, Palm Beach Gardens FL, Jupiter FL, Stuart FL, Palm City FL, Royal Palm Beach FL, Wellington FL, Vero Beach FL, Citrus Ridge FL, Plantation FL, Sunrise FL, Jacksonville FL, Riverside FL, and surrounding areas.