Mental Wellness Clinic Q&A
Talk to our team of professionals today at Psychiatry of the Palm Beaches about mental wellness. Our main goal is to help people live their best life and we treat almost all mental health situations and conditions.

Contact us

today or visit us online to book an appointment. We have convenient locations to serve you in Boynton Beach FL, Palm Beach Gardens FL,

Stuart FL

,

Royal Palm Beach FL

,

Vero Beach FL

,

Plantation FL

, and

Jacksonville FL

.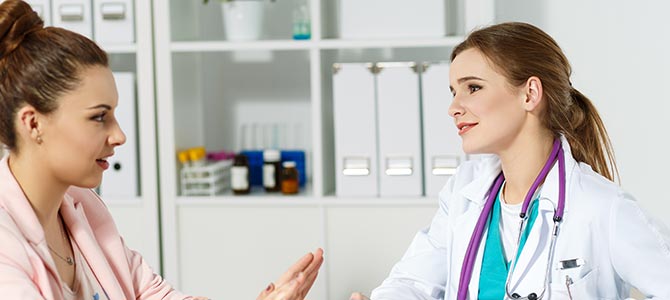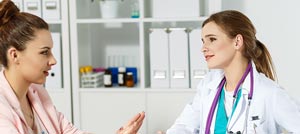 Table of Contents:
What is mental wellness?
Why is mental wellness important?
How do you maintain mental wellness?
What is the difference between mental wellness and mental illness?
Mental health is now recognized as very important health and social issue. Mental health is equated with mental ill health. We hear about how many people struggle with mental illness and how it can cause difficulty in their lives. The courageous stories of men and women who have struggled with mental illness have shown us that people are able to recover and live meaningful lives. You should know however that mental health is not just about mental illness. The truth is that everyone has mental health. Mental health has to do with our psychological well-being. So, it is best to think of mental health as a wellness scale that ranges from wellness to un-wellness.
What is mental wellness?

Mental wellness is not necessarily about being happy. Instead, it has more to do with managing your daily life, both in good and bad times. Our state of mental wellness does not stay the same all the time: it moves up and down all throughout our lives. Tough times in our lives can greatly affect our mental health, which makes it difficult to cope with day-to-day life. When our mental health is good however, we feel well and can enjoy day-to-day life. Mental wellness is affected by many factors, that being many things: Our genetic make-up (how we are born); state of physical health; our living circumstances; events in our daily lives; and past life experiences.

Mental wellness and life experiences are interconnected and affect each other:

• Work, school, or home life
• Relationships with others
• Sleep
• Appetite and eating habits
• Physical health
• Life satisfaction
• Self-image
• Life events
• Changes and transitions
Why is mental wellness important?

Mental wellness goes hand-in-hand with your physical health. When you eat right, get a good amount of sleep and stay physically active, your emotional health will improve. Following healthy routines can help your self-esteem, help your mental function, and make it easier for you to deal with day-to-day stress. At the same time, feeling mentally well can boost your motivation to follow healthy habits. Your friends and family also play an important role in your mental wellness, so when you maintain supportive and caring relationships, you reduce the risk of mental health problems and even reduce the risk of substance abuse.
How do you maintain mental wellness?

It is always important to take care of yourself to get the best from life. Here are some tips on how you can maintain mental wellness: talk about your feelings, keep active, eat well, drink sensibly, keep in touch with family and friends, ask for help when needed, take breaks from work or household chores, do something that you are good at, accept who you are, and strive to care for others. These practical ways will help your mental health and making simple changes to how you live will not break the bank or take up loads of time.
What is the difference between mental wellness and mental illness?

Mental wellness identifies more with our psychological and emotional state, how we feel about ourselves and our social well-being, and our interaction with others. Mental wellness, or mental health, is not the same thing as mental illness, however, poor mental health can lead to mental and physical illnesses. When you have good mental health, then you are more resilient and able to handle the stresses and challenges that life throws at you. You are also more likely to be involved in meaningful relationships and have no problem making sound decisions. Being mentally healthy, like being physically healthy, is important in every stage of life. Mental illness on the other hand refers to a wide variety of disorders that affect thinking, mood, and behavior. Mental illness can affect anyone from all walks of life. People who experience a mental illness often experience distress and problems functioning at home, at work, and in social situations. Mental illness is not something that you can just overcome with willpower, and it can be caused by biological factors, like brain chemistry, genes, abuse and trauma, and family history with mental illness. The major types of mental illness include addictive behaviors, eating disorders, trauma disorders, schizophrenia, personality disorders, anxiety, depression, and mood disorders, including bipolar. If you want to learn more about mental wellness, or if you need to see a healthcare professional to help treat a mental illness, help is available. We encourage you to contact our team today at Psychiatry of the Palm Beaches as we want to help you live your best life. For more information, please feel free to call us or schedule an appointment online. We have convenient locations to serve you. We serve patients from Boynton Beach FL, Delray Beach FL, Palm Beach Gardens FL, Jupiter FL, Stuart FL, Palm City FL, Royal Palm Beach FL, Wellington FL, Vero Beach FL, Citrus Ridge FL, Plantation FL, Sunrise FL, Jacksonville FL, Riverside FL, and surrounding areas.