Social Phobia Treatment Specialist Q&A
Social anxiety is a fully treatable condition and can be overcome with effective therapy, work, and patience. If you or a loved one is struggling with social phobia, contact Psychiatry of the Palm Beaches. We offer comprehensive treatment for social phobia. For more information,

call us today

or book an

appointment online

. We have

convenient locations

to serve you.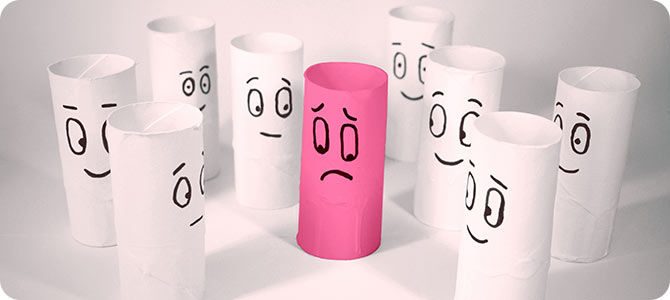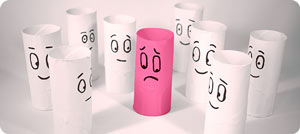 Table of Contents:
What is Social Phobia?
What are the signs of Social Phobia?
What causes Social Phobia?
Who can I talk to about my Social Phobia?
Fears are a common unpleasant emotional disposition with feelings of potential danger, pain, threat, or apprehension. In fact, fears are so commonplace that they have their own descriptive word: phobia. There are many phobias with which we are all familiar, such as the fear of spiders or the fear of heights, although there are hundreds more. Social phobia is the fear of being in public places or around others and is characterized by social isolation, avoidance of groups or events, and an aversion to others. Fortunately, there are many ways to overcome social phobia, and the first step is often meeting with a mental health professional.
What is Social Phobia?

Social phobia is a strong fear of being judged by others and of being in potentially embarrassing situations, which can cause an individual to avoid social events altogether. This fear can be so strong and debilitating that it interferes with work or school responsibilities or even with other everyday activities. Social phobia can cause anxiety when doing everyday things in front of other people; for example, a person might be afraid to eat or drink in front of other people, or they might be afraid of having a conversation with a stranger, such as a cashier. While it is normal to be nervous or anxious about things like meeting new people or giving a speech, people with social phobia worry about these and other things for weeks before they happen and can often find themselves in obsessive thought loops. Most of the people who have social phobias know that their fears are misplaced and that they should not be as afraid as they are, but despite this knowledge, they still cannot control their fear.
What are the signs of Social Phobia?

Signs and symptoms of social phobia include:

• Fear of situations that could cause someone to be judgmental
• Worrying about potential embarrassment or humiliation
• Intense fear of talking with strangers
• Fear that others will notice their anxiety
• Fear of symptoms that may cause embarrassment, such as trembling, sweating, a shaky voice or blushing
• Avoidance of activities or speaking to people
• Avoidance of situations where a lot of attention might be placed on the individual
• Anxiety in anticipation of a feared event
• Intense fear or anxiety during social situations
• Analysis of personal performance and identification of flaws in personal interactions after a social situation, event or interaction
• Expectation of the worst possible outcomes

What causes Social Phobia?

There are many causes of social phobia, and in many cases, there is not a single cause, but a set of causes that influences the development of a social phobia. These include:

• Genetics
• Insecure Attachment Style
• Parents' Shortcoming
• Traumatic Social Experiences
• Witnessing Others' Traumatic Social Experiences
• Significant Negative Life Events
• Social Skills Deficit
• Cognitive Biases (or: unfavorable ways of thinking)
• Biological Vulnerabilities
• Cultural Influences
Who can I talk to about my Social Phobia?

mental health professionals are here to help you overcome your anxieties and fears about social settings, interacting with others, and how you perceive the world around you. If you are struggling with social phobia, come to Psychiatry of the Palm Beaches today. We are dedicated to providing the highest level of service at each and every visit, no matter the situation. For more information, call us today or book an appointment online. We have convenient locations to serve you. Our office is open seven days a week and we accept patients on weekends by appointment only. We look forward to serving you! We serve patients from Boynton Beach FL, Palm Beach Gardens FL, Jupiter FL, Lake Worth FL, West Palm Beach FL, Delray Beach FL, Riviera Beach FL, Century Village FL, Lake Park FL, and North Palm Beach FL.