Psychiatrist Accepting Medicare in Boynton Beach FL, Palm Beach Gardens, FL, Stuart, FL, and Wellington, FL
Are you looking for a psychiatrist in your area who accepts Medicare, come to Psychiatry of the Palm Beaches today! We are accepting Medicare. We are also working on adding Medicare Advantage plans coming in 2022. For more information,

call us

or schedule an

appointment online

. We have

convenient locations

to serve you.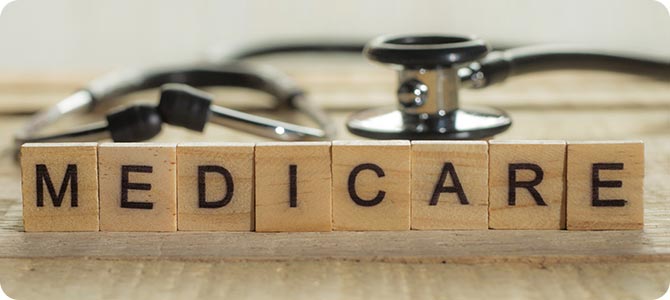 Table of Contents:
What is Medicare?
What are the benefits of psychiatry?
Do psychiatrists take Medicare?
How can I find psychiatrist near me that accept medicare?
Mental health is the cornerstone of a good quality of life because, without it, one cannot enjoy their physical health. Taking care of mental health has gained a lot of attention recently as it becomes more obvious how prevalent mental health issues are and what individuals can do to improve their quality of life. Psychiatrists are at the forefront of mental health treatments and are experienced in many modalities to enhance mental health, from talk therapy to prescription medications.
What is Medicare?

Medicare is a federal health insurance program for people over the age of 65 who live in the United States and is also available for some younger people with disabilities. There are four different tiers of Medicare: A, B, C, and D; each of these different groups have different levels of coverage. Medicare A has basic coverage and does not come with monthly premiums if an individual or their spouse paid Medicare taxes for at least ten years. This is automatically deducted from most employees' paychecks and can be seen by checking Social Security statements. Medicare Part B comes with more coverage, including medically necessary services and supplies, such as doctor visits and mental health visits.
What are the benefits of psychiatry?

Psychiatry is an incredible way to improve mental health through introspection and the broadening of personal perspective. It provides countless benefits to mental health, including:

• Helps Fight Against the Stigma of Having a Mental Health Condition — By bringing awareness to mental health conditions and the pervasiveness they have in modern society, psychiatry destigmatizes these conditions and helps people realize that what they are dealing with is a lot more common than what was previously thought.
• Helps to Make a Significant Personal Change — Psychiatry helps give individuals the power to make major changes in their life by targeting the exact issues associated with their mental or behavioral health challenges. The guidance and support an individual receives play a key role in the ability to diagnose, address and treat these challenges, as well as the formulation of specific plans to heal and alleviate symptoms.
• Pinpoints Specific Issues — Whether an individual is facing mental health issues directly related to their emotional state, previous experiences, psychological issues, or potentially even biological challenges, psychiatry can help pinpoint the exact issues that are causing problems and symptoms.
• Improving Quality of Life — Especially in severe cases, mental or behavioral health conditions can negatively impede one's ability to live a fulfilling life. Psychiatry can help individuals to be free from depression, anxiety, addictive tendencies, or other psychiatric illnesses, so they can live the life they were meant to live.

Do psychiatrists take Medicare?

Medicare covers up to 80 percent of the cost of a psychiatrist's visit, making it very affordable for patients to receive the mental health services they need for a good quality of life. Some additional costs may also be covered, such as when visiting a mental health professional in a psychiatric hospital, or another clinical setting.
How can I find a psychiatrist near me that accepts medicare?

If you are looking for a psychiatrist in your area who accepts Medicare, come to Psychiatry of the Palm Beaches today! Our Palm Beach Gardens mental health clinic can help you receive the care you need to ensure that your mental health is in good condition. At Psychiatry of the Palm Beaches, we care about your mental health. Our kind and compassionate professionals believe in providing a higher level of care and dedicate their practice to delivering the best service available. For more information, call us today or book an appointment online. We have convenient locations to serve you. Our office is open seven days a week and we accept patients on weekends by appointment only. We look forward to serving you! We serve patients from Boynton Beach FL, Palm Beach Gardens FL, Stuart, FL, Wellington, FL, Jupiter FL, Lake Worth FL, West Palm Beach FL, Delray Beach FL, Riviera Beach FL, Century Village FL, Lake Park FL, Forth Piece North, FL, Lakewood Park, FL, Westlake, FL, Loxahatchee Groves, FL and North Palm Beach FL.