Relationship Coaching Specialist Q&A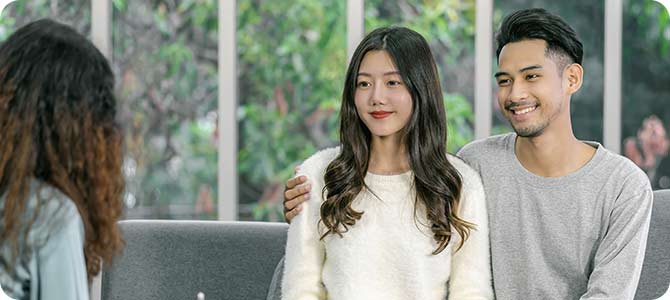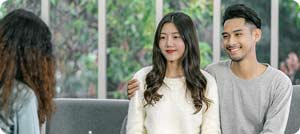 Table of Contents:
What is Relationship Coaching?
What are the benefits of a relationship coach?
What Does a Relationship Coach Do?
Is Relationship Coaching the Same as "Couples Therapy?"
Relationships are a fundamental aspect of the human experience; we are inherently social beings that thrive best when working with others. Each person has countless relationships in their life; friends, family, coworkers, and so much more. While we naturally have more distant relations than close ones, our close relationships are some of the most important connections we will ever make. Close relationships, however, are not always easy, and sometimes both parties benefit from having a neutral voice to help them work through their issues.
What is Relationship Coaching?

Relationship Coaching is a professional client-focused service that offers effective support, information, and guidance to help individuals and couples achieve their relationship goals. Coaching helps functional people achieve their personal and relationship goals, many times without providing advice or professional opinions, allowing couples to work through their issues more effectively.
What are the benefits of a relationship coach?

There are many benefits of having a relationship coach, including:

• Renewed Hope — Coaching can help reinvigorate hope in a relationship. Many couples rediscover the love they have for each other through relationship coaching and also find joy in spending time together again.
• Break Negative Patterns — Many individuals get stuck in negative patterns that can cause hardships for both people in a relationship. Relationship coaches help couples break these negative patterns, allowing them to get to the root of the problem so they can fix it and move on.
• Better Understand Each Other — Another big aspect of relationship coaching is to understand what motivates the individual and their spouse. Learning communication skills can help people get right to a problem without spending days, weeks, or months in frustration as these problems fester.
• Improved Communication — Creating the right environment for great communication to happen is another important part of relationship coaching. Learning how to communicate effectively and positively allows both individuals to speak their minds, work on unhealthy behaviors, and express their feelings.
• Skills to Deal with Difficult Situations — Relationship coaching teaches people how to deal with difficult situations instead of worrying about how the relationship can end badly.
• Instant Results — Since the questions the coach will ask are designed to draw out important insights and start taking action quickly, with coaching, many people see immediate results. Coaching offers actionable directions that can be put into place immediately, focusing on the day-to-day interactions to improve the quality of the partners' connection.
• Gain Personal Strength, Self-Respect, and Boundaries — In addition to the other benefits, individuals will gain personal strength, self-respect, and boundaries that will make for a healthier, happier relationship.

What Does a Relationship Coach Do?

Relationship coaches support their clients in developing healthy relationship skills and addressing issues such as communication, boundaries, acceptance, and assertiveness. They also help their clients create ways of letting go of old negative habits and improve the way they interact with others. Relationship coaches work closely with each client to help them better understand their relationship, their place within the relationship, and what they can do to harmonize it.
Is Relationship Coaching the Same as "Couples Therapy?"

Couples therapy is often based on psychotherapy, a method that focuses on exploring feelings, moods, thoughts, and behaviors. It is normally managed by a Licensed Marriage and Family Therapist (LMFT) that helps both the individual and their partner navigate their feelings and problems within the relationship.

Relationship coaching, on the other hand, is a goal-oriented approach to solving relationship problems that help couples identify the problems or challenges in their relationship, set goals to improve their relationship, and actively work to accomplish these goals. This technique tends to be more straightforward than traditional therapy and offers couples an actionable plan for how they can achieve their relationship goals. While relationship coaching is based on personal growth models and success coaching, relationship therapy is rooted in psychology.

If you are looking for a trusted and qualified relationship coach to help you and your partner improve your relationship, come to Psychiatry of the Palm Beaches today. Our professionals are experienced in relationship coaching and have helped countless couples improve their relationship, intimacy, and connection. We look forward to serving you! For more information, call us today or book an appointment online. We have convenient locations to serve you. We have convenient locations to serve you. We serve patients from Boynton Beach FL, Delray Beach FL, Palm Beach Gardens FL, Jupiter FL, Stuart FL, Palm City FL, Royal Palm Beach FL, Wellington FL, Vero Beach FL, Citrus Ridge FL, Plantation FL, Sunrise FL, Jacksonville FL, Riverside FL, and surrounding areas.