Medication Management Clinic Q&A
Medication management is essential to monitor the intake of prescribed medication and the outcome of the treatment. If you are looking for a medication management clinic around you, visit Psychiatry of the Palm Beaches serving Boynton Beach,

Palm Beach Gardens

,

Stuart

, Royal Palm Beach, FL,

Vero Beach FL

and

Plantation, FL

. For more information,

contact us

or schedule an appointment online.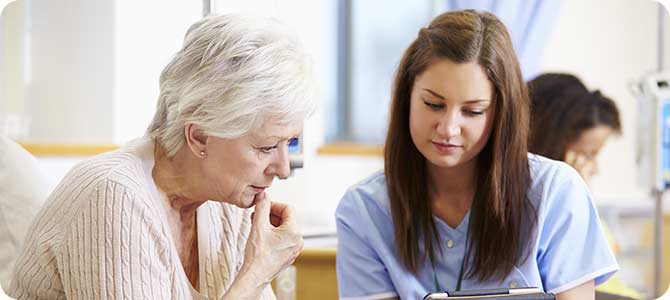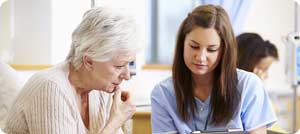 Table of Contents:
Why is medication management important?
Who needs medication management?
What are the principles of medication management?
What is a medication management plan?
There are more than 4 billion prescriptions filled at U.S. pharmacies every year. This does not include over-the-counter medications. With this kind of volume, there is a real need for medication management. Medication management is about monitoring medications that are taken, how they are taken, and making sure that negative drug interactions are avoided. This becomes more important for someone who is taking multiple medications to address multiple diseases or chronic illnesses. This is a growing concern for seniors.
Why is medication management important?

There are five reasons why medication management is important.

1. Many seniors are taking prescription medications. Approximately 70% of Americans are taking at least one prescription medication. Seniors make up the majority of that group.

2. Many seniors are taking more than one prescription medication. People who are 65 to 69 years old take about 14 medications per year. People in the 80-84 age range take an average of 18 medications per year.

3. When you take more prescriptions, it is more difficult to keep track of them. The high number of prescription and over-the-counter medications makes it easier to make mistakes when taking them. Taking the correct medication at the right time is very important.

4. Improper medication management often leads to adverse reactions and hospitalization. Negative drug reactions are much higher among people older than 65. This can lead to emergency room visits. Not following the recommended medication regimen after surgery or for chronic illnesses or pain can lead to serious complications. Mixing these with over-the-counter medications can lead to a return to the hospital and/or lengthened recovery times.

5. Managing medications properly can lead to better recovery of short-term illnesses and better management of chronic pain and illnesses.
Who needs medication management?

Finding the best psychiatric medication for mental health issues can seem like a never-ending program of trial and error. This is especially true when working with a general practitioner like a family doctor. Your family doctor can be helpful in diagnosing and then starting you on a treatment plan. But they may not have the needed training or experience necessary for complicated psychiatric medications and their management.
 
Getting the medications right will have you feeling better, sooner. Psychiatric medication management combined with psychotherapy can be an important step in getting you on the road to finding healing and balance. This will help you get to a better quality of life. This works best when the patient receives medication management and therapy at the same place.
What are the principles of medication management?

The principles around medication management are based on getting things right.
 
The first principle has to do with getting the right medication. This may take a few attempts but getting the right medication will get you to a better quality of life.
 
The second principle is about getting the right dosage. Some people will require more than others.
 
The third principle deals with taking the medication at the right time. Timing can be important, as medication may work best before bed, in the morning, or when taken with food.
 
The fourth principle pertains to taking the medication for the right reason. This will help you manage any adverse effects while getting the best benefit from the medication.
What is a medication management plan?

Adhering to medication instructions can make a great difference in a person's condition and safety. Many people, especially seniors, want to know how practices can support medication management. A medication management plan is one that will ensure that the correct medication is taken at the right time. It will help prevent the abuse of medications. It will also help monitor for negative reactions to the medications being taken. It should also include good information about any medications that will interfere with other medications that could create unnecessary complications.
 
Psychiatry of the Palm Beaches can help set up medication management plans. This can help you feel more comfortable with the medications you are taking and help you understand when they aren't working as they should. Give us a call to set up an appointment and we will be glad to help you. Call us now or book an appointment today. We have convenient locations to serve you. We serve patients from Boynton Beach FL, Delray Beach FL, Palm Beach Gardens FL, Jupiter FL, Stuart FL, Palm City FL, Royal Palm Beach FL, Wellington FL, Vero Beach FL, Citrus Ridge FL, Plantation FL, Sunrise FL, and surrounding areas.