Bipolar Disorder Specialist Q&A
Are you dealing with episodes of mania and then severe depression? Do you think you may have bipolar disorder, but you've never been tested? For more information,

call us

or schedule an

appointment online

! We have the unique ability to be able to properly test you to see if you have bipolar disorder, find out which type and even help with treatment options. We have

convenient locations

to serve you.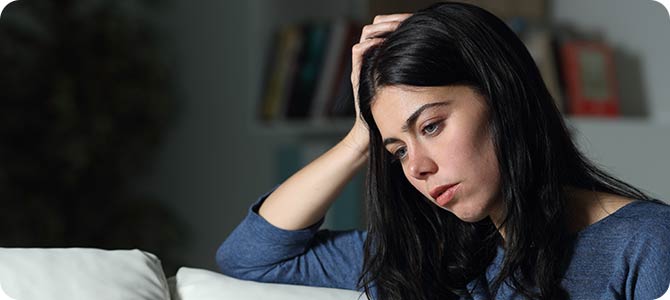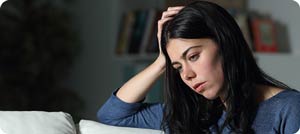 Table of Contents:
What is bipolar disorder?
What are the 4 types of bipolar?
What are the symptoms of bipolar disorder?
What doctor helps with bipolar?
What is bipolar disorder?

Bipolar disorder is a brain disorder that causes a change in the individual's mood, energy, and ability to function. People with bipolar disorder usually experience intense emotional states that typically occur during distinct periods of days to even weeks, called mood episodes. These mood episodes are categorized into two different categories known as manic/hypomanic and depressive.
What are the 4 types of bipolar?

Bipolar is a complex disorder that affects a person's mental health. There are four distinct kinds of bipolar disorder, identifying which kind you have will help you to understand how to get treatment for it and get your life back on track.

• Bipolar 1

Bipolar 1 is characterized by manic episodes, with or without depressive symptoms. Usually, in this category, your manic episodes will last a week or longer. Your mania can become severe that it requires you to be hospitalized to ease symptoms.

• Bipolar 2

This type of bipolar disorder type is characterized by having both manic and depressive episodes. The mania you may experience with this type is less severe than the mania experienced with bipolar 1 disorder. However, with bipolar 2 you can have major depressive episodes either before or after you've had a manic break.

• Cyclothymic Disorder

With cyclothymic disorder, you normally experience both manic and depressive episodes for two years or longer. The mania and depressive episodes with the cyclothymic disorder are less severe than that seen in bipolar 1 or 2, but it does cause unstable moods which means you may have periods of normalcy mixed with mania and depression.

• Other types of Bipolar Disorder

While your symptoms might not exactly fit into one of the categories above, you could be considered a type 4 or also known as "other" types. This type of bipolar disorder can be caused by many factors in your life including drugs, alcohol or underlying medical health conditions.
What are the symptoms of bipolar disorder?

Bipolar disorder is a mental health condition that causes extreme mood swings that can include emotional highs and depressive lows. Although bipolar disorder is a lifelong condition, you can manage your mood swings and other symptoms by following a treatment plan specifically tailored to your bipolar disorder type.

As seen above, there are several types of bipolar disorder. Symptoms can cause unpredictable changes in your mood and behavior, which can result in significant distress and difficulty in life. Symptoms you should look out for when it comes to each type are:

1. Bipolar 1 Disorder
1. At least one manic episode can be followed up by hypomanic or major depressive episodes
3. Mania can trigger a break from reality called psychosis

• Bipolar 2 Disorder
• One major depressive episode
• One hypomanic episode
• Never dealt with a manic episode
• Cyclothymic Disorder
• At least 2 years with many periods of hypomania symptoms mixed with periods of depressive symptoms
• Much less severe than major depression
• Other types of Bipolar Disorder
• Induced by related disorders like certain drugs, alcohol, or due to a medical health condition
What doctor helps with bipolar?

To help treat bipolar disorder, usually medication is involved as well as a psychiatrist, who is qualified to identify which drugs would work best for each specific patient and their bipolar disorder. A psychiatrist like at Psychiatry of the Palm Beaches is a medical doctor with specialized training in mental health care.

Often bipolar can be misrecognized as "just" depression by other medical doctors who are not trained as a psychiatrist and instead refers to patients with bipolar disorders to a psychiatrist or other mental health professional for more specialized care.

Our psychiatrist can provide multiple different therapies and other critical treatment options to help with your bipolar disorder. On top of the treatment options available, we are able to run uniquely qualified testing to help clarify a diagnosis and offer learning and educational information about your bipolar and how it can affect you educationally, developmentally, emotionally, and in other behavioral ways. If you think you may have bipolar disorder, or someone you love may have bipolar disorder. Contact us today to schedule an appointment. We have convenient locations to serve you. We are available to go over the testing methods we offer and when a diagnosis is found, we can also offer treatment options specialized for you. We serve patients from Boynton Beach FL, Palm Beach Gardens FL, Stuart, FL, Wellington, FL, Jupiter FL, Lake Worth FL, West Palm Beach FL, Delray Beach FL, Riviera Beach FL, Century Village FL, Lake Park FL, Forth Piece North, FL, Lakewood Park, FL, Westlake, FL, Loxahatchee Groves, FL and North Palm Beach FL.