Women's Mental Health Clinic Q&A
Women may experience unique mental health issues and challenges due to biological, hormonal, social, and cultural factors. Psychiatry of the Palm Beaches offers mental health support and treatment for women. For more information,

contact us today

or book an

appointment online

. We have convenient locations to serve you in Boynton Beach FL, Palm Beach Gardens FL,

Stuart FL

,

Royal Palm Beach FL

,

Vero Beach FL

, and

Plantation, FL

.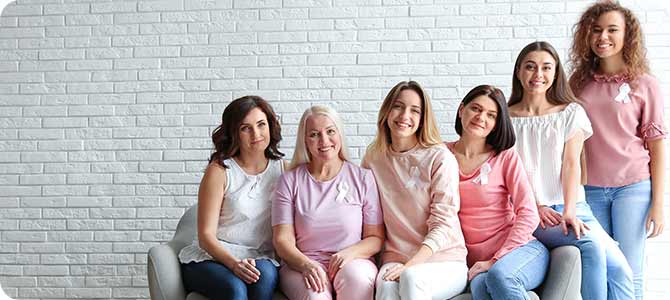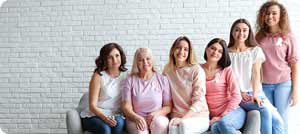 Table of Contents:
What affects women's mental health?
Why is women's mental health important?
What are the symptoms of mental disorders?
What can I do about my mental health?
Mental health is incredibly important for every woman; without good mental health, we cannot fully enjoy any other aspect of life, even if our physical health is in perfect standing. Mental health involves psychological, emotional, and social well-being, and affects how we act, feel, and think, as well as how we relate to others and handle stress. It also plays a large role in the decision-making process and is vital at every stage of life, from childhood through advanced age.
What affects women's mental health?

Mental disorders affect women and men differently. Including depression and anxiety, some mental health disorders are more common in women. Other mental health disorders that affect women more often than men include panic disorder (PD), post-traumatic stress disorder (PTSD), and generalized anxiety disorder (GAD). There are also certain types of disorders that are unique to women, such as mental disorders at times of hormone change, including premenstrual dysphoric disorder, perinatal depression, and perimenopause-related depression.

Exposure to violence makes women up to four times more likely to be diagnosed with depression. Women who were exposed to a violent partner as an adult, or to sexual abuse as a child, are diagnosed with depression at a much higher rate.

Why is women's mental health important?

Women's mental health is important because it:

• Improves Relationships — It is incredibly important for women to look at their own mental health, whether they need marriage advice or advice on how to handle various issues.
• Brings Empowerment — Understanding personal struggles and knowing how to overcome them brings about personal empowerment. This can help to bring about a better outlook on life, improving virtually every aspect of life.
• Can Bring About Change — Women can bring positive change to their lives when they are in control of their own mental health and wellness and get the treatment they need.
• Can Prevent Suicide — Women are at higher risk of developing mental health issues, which have been proven to cause suicidal ideations and tendencies.
What are the symptoms of mental disorders?

Symptoms of mental disorders include:

• Sleep or appetite changes — Significant changes to sleep health and appetite or decline in personal care in general
• Mood changes — Rapid or dramatic shifts in emotional disposition or depressive feelings
Withdrawal — Social withdrawal and loss of interest in activities that were once considered enjoyable
• Drop in functioning — An unusual drop in functioning, at work, school, or social activities, such as dropping out of an activity, performance issues in school, or difficulty performing everyday tasks
• Problems thinking — Decline in cognitive function, mental acuity, memory, or logical reasoning that are difficult to explain
• Increased sensitivity — Heightened sensitivity to sensory perceptions, including smells, sounds, sights, or touch; avoidance of situations that are over-stimulating
• Apathy — No desire to participate in activities
• Feeling disconnected — An unfamiliar feeling of being disconnected from oneself or one's surroundings (dissociation); a sense of surreality or unreality
• Illogical thinking — Unusual or aggrandized beliefs about personal abilities to influence events or understand meanings; imaginative thinking typical of childhood (in an adult)
• Nervousness — Fear or suspiciousness of others
• Unusual behavior – Odd, uncharacteristic, peculiar behavior

What can I do about my mental health?

If you are worried about your mental health, it is best to get support and treatment as soon as possible. Seeking help early can speed up recovery. Contact a professional psychiatrist, such as Psychiatry of the Palm Beaches. We are here to help!

At Psychiatry of the Palm Beaches, we are dedicated to providing you with all of your mental health needs. Our kind and compassionate professionals are experienced in treating mental health disorders and can help you improve your quality of life. For more information, call us today or book an appointment online. We have convenient locations to serve you. We look forward to serving you! We serve patients from Boynton Beach FL, Delray Beach FL, Palm Beach Gardens FL, Jupiter FL, Stuart FL, Palm City FL, Royal Palm Beach FL, Wellington FL, Vero Beach FL, Citrus Ridge FL, Plantation FL, Sunrise FL, and surrounding areas.