Panic Disorder Treatment Q&A
Panic disorder is a type of anxiety disorder characterized by recurrent and unexpected panic attacks. Panic attacks are intense episodes of fear or discomfort that reach a peak within minutes. Panic attacks may be more prevalent than you realize. Our specialists at Psychiatry of the Palm Beaches provide treatments for panic disorders. For more information,

contact us

or

book an appointment

. We have convenient locations to serve you in Boynton Beach FL, Palm Beach Gardens FL,

Stuart FL

,

Royal Palm Beach FL

,

Vero Beach FL

, and

Plantation, FL

.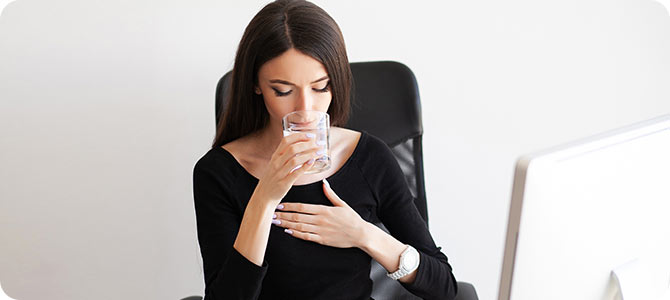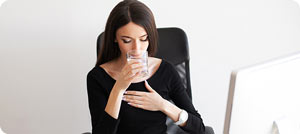 Tabel of Contents:
What is a panic attack?
How common are panic attacks?
What causes panic attacks?
When should I call a psychiatrist for panic attacks?
Panic attacks are sudden feelings of anxiety and fear that cause a physical reaction, like fast breathing, a racing heart, and sweating. Some people can become so afraid of attacks that it can become a panic disorder, a kind of anxiety disorder. Therapy and medication management can help to stop these panic attacks.
What is a panic attack?

A panic attack is an episode of intense fear that comes on suddenly and triggers severe physical reactions at times when there is no apparent danger or cause. Panic attacks can cause a great deal of fright. When they occur, you often feel that you are losing control. You may feel like you are having a heart attack or think you may be dying.

It is not uncommon for people to have one or two panic attacks in their lifetime. These are often connected to a stressful situation and the attack goes away when the problem goes away. Recurrent and unexpected panic attacks are more problematic. If panic attacks last for long periods or return with some frequency, you may be dealing with a panic disorder.

Panic attacks aren't life-threatening, they can be very frightening and have an impact on your quality of life. Treatment for this can be very efficacious.
How common are panic attacks?

Up to 35% of people experience a panic attack at least once in their life. Sometimes they are referred to as anxiety attacks. Without treatment, panic attacks can become frequent and a prolonged panic attack can be disabling. People trying to manage panic attacks without treatment can lead the person to avoid situations that they feel can cause anxiety, like leaving home or being alone.
What causes panic attacks?

The cause of panic attacks is not known. Some factors are believed to play a role in panic attacks. The major factors are; genetics, depression and mood disorders, personal temperament (how a person deals with issues), and changes in how the brain functions. Panic attacks may strike without warning the first time or a few times you get one. Over time, you may find that they are triggered by certain situations.

Research suggests that your natural fight-or-flight response is involved in panic attacks. For example, if a bear came charging toward you, your body would react instinctively, Your breathing and heart rate would increase as your body prepares for a life-threatening situation. Many of these same reactions will happen during a panic attack. But there is no reason for this to happen when there is no danger that is present.

Panic attacks often start in late teens or early adulthood and are more common in women than in men. There may be some factors that can be the cause of panic attacks or panic disorders. A family history, and genetics, maybe an indicator. Major life events that have caused stress, like the serious illness or death of a loved one. Traumatic events like a serious accident or an assault can leave someone open to panic attacks. Major life changes that have left you shaken, such as a divorce can have an impact. Sometimes it can be excess caffeine or smoking that can trigger these feelings.
When should I call a psychiatrist for panic attacks?

The best indicator as to when you should seek help with panic attacks is when they start to harm your life. If these events are starting to limit your ability to go about your daily activities, the problem needs to be addressed. If they are impacting the relationships you have with the people you know, the problem is creating a functional impairment in your life. If these are not addressed, they could have long-term consequences.

Paying attention to your sleep patterns, how you react to other people (is it a reasonable response or not), and whether you get angry more often or more quickly are indicators that you may need help. There may be physical issues that are present with panic attacks. Gastrointestinal issues or fatigue can also be indicators.

Panic attacks can become manageable or even stop with the proper treatment. Psychiatry of the Palm Beaches can help with the treatment of panic and anxiety disorders. For more information, call us, or schedule an appointment online. We have convenient locations to serve you. We serve patients from Boynton Beach FL, Delray Beach FL, Palm Beach Gardens FL, Jupiter FL, Stuart FL, Palm City FL, Royal Palm Beach FL, Wellington FL, Vero Beach FL, Citrus Ridge FL, Plantation FL, Sunrise FL, and surrounding areas.