Anxiety Disorders Treatment Q&A
Anxiety is an emotion that everyone experiences, it is characterized by feelings of tension, worry, and nervousness. However, when it becomes excessive, it may lead to feelings of overwhelming dread or powerlessness. Anxiety disorders are the most common mental illness in the United States, affecting 40 million adults in the United States, or almost 18 percent of the adult population. For more information,

contact us

or schedule an

appointment online.

We have convenient locations to serve you in Boynton Beach FL, Palm Beach Gardens FL,

Stuart FL

,

Royal Palm Beach FL

,

Vero Beach FL

, and

Plantation, FL

.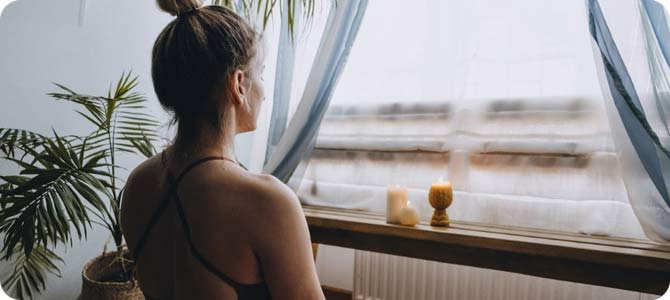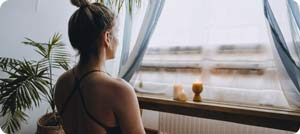 Table of Contents:
What Are Anxiety Disorders?
What Causes Anxiety Disorders?
What Are The Symptoms of Anxiety?
Can Anxiety Disorder Be Cured?
What Are Anxiety Disorders?

Anxiety is a feeling of uneasiness and worry, usually generalized and unfocused as an overreaction to a situation that is only perceived as threatening. Anxiety disorders are a group of mental illnesses that cause people to experience fear, worry, and physical symptoms, such as excessive sweating and trembling. They can be very disabling and, if the condition is left unmanaged, can interfere with daily life. The most common anxiety disorders are panic disorder, agoraphobia, and generalized anxiety disorder. There are many different types of anxiety disorders, and they can be caused by different things. The most common anxiety disorders include:

• Agoraphobia
• Anxiety disorder
• Generalized anxiety disorder
• Panic disorder
• Selective mutism
• Separation anxiety disorder
• Social anxiety disorder (social phobia)
• Specific phobias are characterized by major anxiety
• Substance-induced anxiety disorder
What Causes Anxiety Disorders?

The causes of anxiety disorders are not fully understood, however in people who are already prone to anxiety, life experiences such as traumatic events appear to trigger anxiety disorders. Inherited traits may be a factor.
 
For some individuals living with anxiety, their condition may be linked to an underlying health issue; in fact, anxiety signs and symptoms are often the first indicators of a medical illness, as dozens of conditions make abundantly clear. Medical problems linked to anxiety include:

• Heart disease
• Diabetes
• Thyroid problems, such as hyperthyroidism
• Respiratory disorders, such as COPD and asthma
• Drug misuse or withdrawal
• Withdrawal from alcohol or certain medications, including anti-anxiety medications (benzodiazepines)
• Chronic pain or irritable bowel syndrome
 
Sometimes anxiety can be a side effect of certain medications, but there are other risk factors that can increase the chance of developing anxiety disorder. These include:

• Trauma, both during childhood and adulthood
• Stress due to an illness
• Stress buildup
• Personality
• Other mental health disorders, such as depression
• Having blood relatives with an anxiety disorder
• Drug or alcohol misuse or addiction
What Are The Symptoms of Anxiety?

Common anxiety signs and symptoms include:

• Feeling nervous, restless or tense
• Having a sense of impending doom/danger
• Having an increased heart rate
• Breathing rapidly (hyperventilation)
• Sweating
• Trembling
• Feeling weak or tired
• Trouble concentrating or thinking about anything other than the present worry
• Having trouble sleeping
• Experiencing gastrointestinal (GI) problems
• Having difficulty controlling worry
• Avoiding things that trigger anxiety
Can Anxiety Disorder Be Cured?

Yes, anxiety disorder can be cured—but it takes hard work and determination, as well as getting to the root of the problem and understanding how to overcome it. This cannot be done on your own, as it requires a safe space to bring these past experiences to light and a trained mental health professional who specializes in treating anxiety to analyze these experiences and provide insight. This is the best way to cure anxiety disorder; it provides an effective, sustainable long-term solution that does not rely on temporary relief or reliance on pharmacological means to ameliorate symptoms.
 
If you or someone you love is living with anxiety disorder, or suspect they might, the mental health professionals at Psychiatry of the Palm Beaches can help you find the answers to restore your quality of life. Call us today to book an appointment with our anxiety disorders treatment specialist, or visit one of our two locations: we have one in Boynton Beach, and one in Palm Beach Gardens. We look forward to serving you! For more information, call us or schedule an appointment online. We have convenient locations to serve you. We have convenient locations to serve you. We serve patients from Boynton Beach FL, Delray Beach FL, Palm Beach Gardens FL, Jupiter FL, Stuart FL, Palm City FL, Royal Palm Beach FL, Wellington FL, Vero Beach FL, Citrus Ridge FL, Plantation FL, Sunrise FL, and surrounding areas.