ADHD Treatment Specialist Q&A
Do you think you might have ADHD and want to get diagnosed and get help to properly manage it? Some common symptoms of ADHD include aggression, fidgeting, hyperactivity, impulsivity, irritability, and lack of persistence. For more information,

contact us

or schedule an

appointment online

! Our doctors are able to answer any questions you may have about ADHD treatment and help you manage your symptoms. We have convenient locations to serve you in Boynton Beach FL, Palm Beach Gardens FL,

Stuart FL

,

Royal Palm Beach FL

,

Vero Beach FL

, and

Plantation, FL

.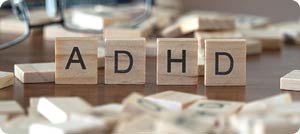 Table of Contents:
What is ADHD?
What are the symptoms of ADHD?
Is ADHD a serious mental illness?
What kind of doctor can diagnose ADHD?
What is ADHD?

ADHD is one of the most common neurodevelopmental disorders found in children. It is first diagnosed in childhood and often lasts much later into adulthood. Children with ADHD disorders have trouble paying attention, controlling impulsive behaviors, or being overly active.
What are the symptoms of ADHD?

It's normal for a child to have difficulty focusing and behaving at one time or another. However, children with ADHD do not grow out of these behaviors. The symptoms continue as they grow and can become severe and cause difficulty at school, at home, and with friends. A child with ADHD might do the following:

• Daydream a lot
• Lose things or forget where they put them
• Squirm or fidget
• Talk to often
• Make careless mistakes or take unnecessary risks
• Have a hard time resisting temptation
• Have trouble taking turns with others
• Difficulty getting along with others

There are dominantly these three types of diagnosed ADHD, each child's symptoms will depend on which type they fall into:

• Predominately inattentive presentation

It can be hard for individuals to organize or even finish a task, pay attention to details or follow instructions and conversations. This individual is easily distracted or forgets details of daily routines.

• Predominantly hyperactive-impulsive presentation

This individual fidgets and talks a lot. It is hard for them to sit still for long periods of time like through a meal or while doing homework. Smaller children may feel the need to run, jump or climb things constantly. This individual feels very restless and impulsive. An individual who is impulsive tends to interrupt others a lot, grab things from people, or speak at inappropriate times. It can be hard for this individual to wait their turn or listen to directions.

• Combined presentation

Combined presentation shows symptoms of both the types listed above and the symptoms are equally present in the person.

Is ADHD a serious mental illness?

Attention Deficit Hyperactivity Disorder also known as ADHD is a severe mental illness and is associated with major impairment and a high comorbidity rate. ADHD is a condition that mostly affects children but can also be diagnosed later on in life as well. An individual with ADHD usually exhibits signs of being impulsive, inattentive for long periods, frequent procrastination, periods of hyperactivity or issues starting and completing tasks. However, depending on the severity of ADHD, individuals may have trouble functioning normally in everyday life as well, even with medication to help ADHD.

Depending on the severity of the diagnoses of ADHD, it can be managed using a variety of strategies. ADHD is treated differently in children than in adults, and some strategies that are used on others may not be as effective on everyone. Some strategies to help manage ADHD include:

• Using prescribed medications
Prescribed medications can include stimulants, non-stimulants, antidepressants, or a combination of both.

• Psychotherapy
Psychotherapy may include individual therapy, group therapy, cognitive behavioral therapy, and dialectical behavioral therapy.
What kind of doctor can diagnose ADHD?

When seeking to get an evaluation or treatment for what might be ADHD, it's important to find qualified and licensed healthcare professional. Ensuring the professional has the required training to work with whoever is experiencing the disorder is crucial. While there are several types of medical professionals who have experience in dealing with ADHD, it's best if you seek out a trained psychiatrist, as they specialize and work with mental health including disorders like ADHD. Our psychiatrist at Psychiatry of the Palm Beaches is qualified to assess both the mental and physical aspects of psychological problems.

If you or someone you know may have ADHD and is looking for a medical professional to help diagnose and manage their ADHD, contact Psychiatry of the Palm Beaches today! We are available to offer our services Monday through Friday from 8:00 AM to 5:00 PM and Saturday to Sunday by appointment only. We have convenient locations to serve you. We have convenient locations to serve you. We serve patients from Boynton Beach FL, Delray Beach FL, Palm Beach Gardens FL, Jupiter FL, Stuart FL, Palm City FL, Royal Palm Beach FL, Wellington FL, Vero Beach FL, Citrus Ridge FL, Plantation FL, Sunrise FL, and surrounding areas.