Mental Health Clinic for Men Q&A
Your mental health is just as important as your physical health. Taking the first step to talk to a mental health professional is a sign of courage and strength, as you want help to manage your mental health in a healthy way. For more information,

call us today

or book an

appointment online

. We have

convenient locations

to serve you.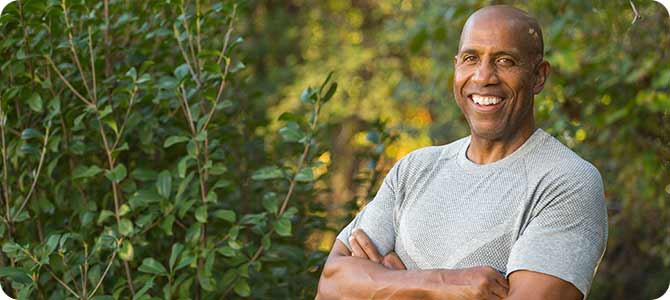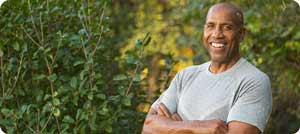 Table of Contents:
Which mental disorder is more common in men?
What are some warning signs of mental illness?
Why is men's mental health important?
When should you talk to a mental health professional?
Which mental disorder is more common in men?

When it comes to mental illness, it becomes divided dependent on your sex. Men are more likely to be diagnosed with antisocial disorders and regularly lean towards substance abuse. Men commonly internalize their emotions, which can lead to aggressive, impulsive coercive and noncompliant behavior.
What are some warning signs of mental illness?

Mental illness which is also known as mental health disorders can refer to a large range of mental health conditions. These disorders can affect your mood, thinking, and behavior.

Many people deal with mental illness concerns from time to time, it is not uncommon. However, mental health concerns can become a mental illness when the ongoing signs and symptoms cause frequent stress and start to affect your ability to function.

Mental illness can make you miserable and cause problems in your daily life, like in school, work, or even your relationships with friends, family, and coworkers. In many cases, symptoms can be managed with a combination of medications and talking to a therapist.

Each individual might deal with different signs and symptoms depending on the disorder, circumstances, and other factors they may be dealing with. Mental illness symptoms can affect a range of things like your emotions, thoughts, and behaviors.

A few signs and symptoms to look out for include:

• Feeling upset or down
• Confused or having trouble concentrating
• Excessively worrying, fears, or extreme feelings of guilt
• Extreme mood changes from high to lows to highs again
• Withdrawal from things you enjoy like being around friends or doing activities
• Significant fatigue, low energy, and problems sleeping
• Detachment from reality, paranoia, or even hallucinations
• The inability to cope with problems and issues that arise or stress
• Issues with understanding and relating to situations and people
• Abusing alcohol or drugs
• Major changes in eating
• Sex drive changes
• Excessive anger, hostility, or violence
• Suicidal thoughts

Some symptoms of mental health disorders can appear as physical problems as well like stomach pain, back pain, headaches or other unexplained aches and pains.
Why is men's mental health important?

If you have any signs or symptoms of a mental illness, talk to a mental health professional like our doctors at Psychiatry of the Palm Beaches. Most mental illnesses do not improve on their own, and if left untreated, mental illness can get worse over time and cause serious issues.

Your mental health is a very important part of your overall health and well-being. You need good mental health to help you get through life's many challenges and to enjoy a healthy relationship with others.

Problems with mental health are very common and are not a sign of weakness. In all actuality, it takes a lot of courage to admit there is a problem in the first place and to seek out help. Your mental health is just as important as your physical health, the earlier you get onto it, the better for you.

Men's mental health issues can negatively affect you not only mentally but emotionally. Some common issues that are brought up with men's mental health issues include:

• Relationship problems that can lead to separation and divorce
• Financial stress
• Work-related pressures
• Unemployment or retirement
• Physical illness
• Social isolation
• Pregnant partner or the birth of a baby
• Drug and alcohol use
When should you talk to a mental health professional?

Many of us experience times when we need help dealing with problems or issues that cause emotional distress. Even if you are having a problem that is making you feel overwhelmed and/or it starts to interfere with your normal daily life, it is highly recommended to reach out to a mental health professional that is experienced and trained to help you with any issues you may be facing.

Many men have been taught that seeking out a mental health professional or seeking help for their mental health is a sign of weakness, when in all actuality it's the complete opposite. It is considered a sign of strength when you learn to reach out to your local resources for help.

If you are feeling any of these types of ways or having any of these types of troubles, reach out to our doctor at Psychiatry of the Palm Beaches:

• Feelings of unhappiness, sad or irritability
• Worried, nervous, overwhelmed, and/or anxious most of the time
• Emotional struggles that are starting to interfere with your ability to engage in healthy lifestyle habits like eating, sleeping or exercising as well as functioning at work, school, home, or in your relationships
• Thoughts of harming yourself and/or others
• Substance use struggles or addictions
• Experiencing significant loss
• Eating disorder and/or struggling with your body image
• Experiencing abuse at any time in your life
• Issues communicating with people in your life
• Difficulty with your sexual orientation or the sexual orientation of someone in your life.

For more information, call us today or book an appointment online. We have convenient locations to serve you. We serve patients from Boynton Beach FL, Palm Beach Gardens FL, Stuart, FL, Wellington, FL, Jupiter FL, Lake Worth FL, West Palm Beach FL, Delray Beach FL, Riviera Beach FL, Century Village FL, Lake Park FL, Forth Piece North, FL, Lakewood Park, FL, Westlake, FL, Loxahatchee Groves, FL and North Palm Beach FL.