Borderline Personality Disorder (BPD) Therapy Q&A
Borderline Personality Disorder (BPD) is a mental health condition in which a person finds it difficult to manage and regulate their emotions. BPD can cause anger, general discontent, depression, distorted self-image, self-destructive thoughts, and anti-social behavior. Around

1.4%

of adults experience BPD in the USA. Learn the causes, risk factors, symptoms, complications, and treatment options available at Psychiatry of the Palm Beaches. For more information,

contact us

or schedule an

appointment online

. We have convenient locations to serve you in

Boynton Beach FL

,

Palm Beach Gardens FL

,

Stuart FL

,

Royal Palm Beach FL

,

Vero Beach FL

, and

Plantation, FL

.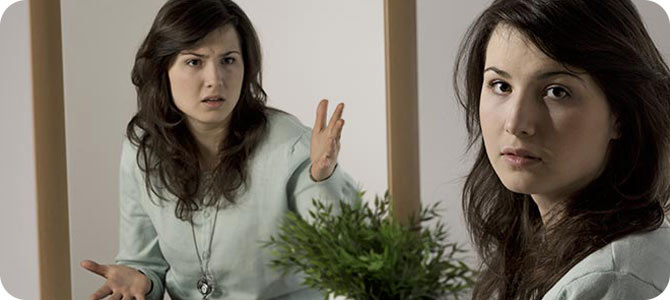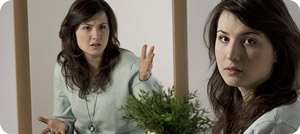 Table of Contents:
What is a borderline personality disorder?
What are the symptoms of borderline personality disorder?
What are the causes of borderline personality disorder?
When to seek help for a borderline personality disorder?
What is a borderline personality disorder?

Borderline personality disorder (BPD) is a psychiatric condition characterized by dysregulation of emotions, thinking, and behavior. BPD falls into the category of Cluster B personality disorders, which are detailed to be overly emotional and unpredictable.

Those with BPD have severe mood swings that occur rapidly and are often paired with "black and white" thought patterns. This condition is heavily associated with childhood trauma that has caused maladaptive coping strategies, though this is not always the case. Symptoms of borderline personality disorder include intense highs and lows, extreme fear of abandonment, avoidance of triggers, poor self-esteem and unstable identity, dissociation, outbursts of anger, impulsive and dangerous behavior, self-harm, suicidal ideation, etc.

Less than two percent of the American population experiences BPD, and it is more often diagnosed in women.
What are the symptoms of borderline personality disorder?

The primary symptom of borderline personality disorder is an inability to regulate emotions. BPD is often compared to the mood disorder bipolar, as both conditions have high highs and low lows; though in bipolar disorder, these states can last days up to weeks, whereas, in BPD, mood swings occur in a matter of minutes to hours. These events are sometimes referred to as "splitting" and happen when emotions and perception suddenly switch to a hostile and extreme, usually due to a trigger.

Though those with borderline personality disorder do have complex views, a common symptom is dichotomous thinking (such as all or nothing, black or white). Suppose you needed to wash a specific outfit for work the next day, but you forgot to put the load in the dryer before bed. In the morning, you wake up, prepare yourself for work, and realize you do not have the outfit you need as it is still wet.

This simple mistake may trigger splitting, in which your thoughts rapidly sway to be negative and self-loathing, having thoughts like "I am a failure, I never do anything right" or "this is a horrible start to the day, nothing good will come out of this."

Borderline personality disorder strongly relates to insecure attachment systems and an intense fear of abandonment, so splitting is also displayed in relationships as idealization and devaluation of a person. In idealization, a peer is seen as flawless and deeply connected, while intense anger and disconnect are felt in devaluation.

Triggers leading to a split may be as small as an unenthusiastic tone, though, to a person with BPD, this will feel very serious, real, and intense. As a result, it is common for patients with BPD to have a history of tumultuous romantic, familial and platonic relationships. It is also common to have an unstable perception of identity, dissociation, and intense feelings of emptiness.

Additionally, those with borderline personality disorder suffer from more frequent and severe suicidal thoughts and commit attempts at higher rates. Similarly, there are higher rates of self-harm among patients with BPD.
What are the causes of borderline personality disorder?

The causes of BPD are still being studied and are not fully understood; however, it is known to result from compiled factors like genetic predisposition, neurological functioning, and environment. BPD is more likely to occur if seen in the family history.

Additionally, research evidence suggests that BPD could be caused by differences in neurological functioning, such as imbalanced neurotransmitters like serotonin. However, a borderline personality disorder is frequently linked with an unsupportive childhood that consists of traumatic experiences and insecure attachment styles formed with the caregiver. An event does not need to be extensive to be traumatic; instead, it is a perceived threat to safety.

Further, BPD is most commonly linked with two insecure attachment styles: ambivalent attachment (also known as anxious or preoccupied) and disorganized (also known as fearful). Attachment develops between a child and their caregiver and can become insecure when a child's needs are not adequately met. In the case of ambivalent attachment, a child learns that they cannot rely on their caregivers to meet their needs, leading to low self-esteem, a fear of abandonment, and maladaptive attention-seeking.

Disorganized attachment shares the same fearful characteristics, though a child becomes extremely confused by parental inconsistency. The caregiver becomes a source of fear rather than safety, and a child displays the want to engage and reject their caregiver.

Because of these insecurities, maladaptive behaviors develop and lead to poor coping strategies, emotional dysregulation, and underdeveloped relationship skills.
When to seek help for a borderline personality disorder?

You can seek help for concerns about mental health at any point, regardless of severity. Generally, it is recommended that you seek diagnosis and treatment for a mental condition if psychiatric symptoms hinder your day-to-day life and responsibilities. This may include emotional dysregulation, intense mood swings, abandonment anxiety, and unsteady relationships, and can interfere with hygiene, sleep, education, employment, etc.
 
If you seek treatment or diagnosis for borderline personality disorder or other psychiatric conditions, visit Psychiatry of the Palm Beaches serving patients in Boynton Beach, Palm Beach Garden, Stuart, and Royal Palm Beach, FL. For more information, contact us or schedule an appointment online. We have convenient locations to serve you. We serve patients from Boynton Beach FL, Delray Beach FL, Palm Beach Gardens FL, Jupiter FL, Stuart FL, Palm City FL, Royal Palm Beach FL, Wellington FL, Vero Beach FL, Citrus Ridge FL, Plantation FL, Sunrise FL, and surrounding areas.