Geriatric Mental Health Clinic in Boynton Beach FL, Palm Beach Gardens, FL, Stuart, FL, and Wellington, FL
Geriatric Mental Health is a big part of aging and needs to be thought of as such. Talk openly about your mental health with your family and friends and

call us today

or book an appointment online. We have

convenient locations

to serve you.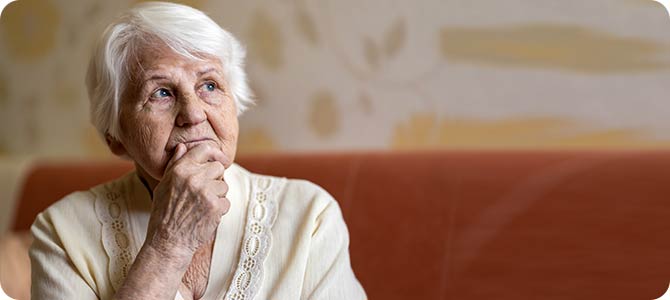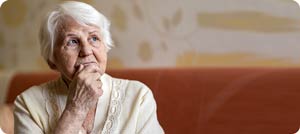 Table of Contents:
What mental health issues are common in the elderly population?
Why is geriatric mental health important?
What are the early warning signs of deteriorating mental health?
What age is geriatric psychiatry?
Older adults tend to feel less comfortable seeking care from a mental health professional like a psychiatrist than the younger crowd. Due to historical shame and ignorance surrounding mental health illnesses and psychological problems, the stigma that ran rapidly once tends to be more powerful among those who are now 65 years or older.
However, this thought process needs to change so our elderly population can live a happy and healthy extended life and enjoy the moments after retirement.
What mental health issues are common in the elderly population?

Mental health issues are common among seniors and may include isolation, affective and anxiety disorder, dementia, and psychosis among others seen in seniors. Many elderly also suffer from sleep and behavioral disorders like cognitive deterioration or confusion as a result of physical disorders or surgical interventions.
Why is geriatric mental health important?

The shift in demographics brings on a new set of concerns for the elderly like mental health illnesses and the need to increase the availability of geriatric mental healthcare to them.

Depression and anxiety disorders are not uncommon health ailments experienced as you age. Changes from memory function and cognition to dementia-related illness require a specific approach normally treated by psychiatrists. Seniors need to feel good while living out the rest of their extended life, and recognizing the need for geriatric mental health is a must to lead happier and healthier lives for the members of our aging population. 
What are the early warning signs of deteriorating mental health?

Mental health disorders can refer to a range of mental health conditions. Usually, the disorders affect your mood, thinking and behavior. Many seniors are starting to notice mental health concerns rising and they become more frequent due to stress which can affect your ability to function.

Early warning signs and symptoms of deteriorating mental health in seniors can include:

• Feeling upset or down
• Confused or the inability to concentrate
• Excessive worries and fears
• Extreme feelings of guilt
• Severe mood changes
• Withdrawal from family and friends or activities
• Severe fatigue, low energy, or problems sleeping
• Detachment from reality
• Inability to cope with daily issues or stress
• Issues understanding or relating to situations and other people
• Major changes in their eating habits
• Excessive anger, hostility, or even violence
• Suicidal thoughts

If you start to see the above signs or symptoms of mental illness in yourself or other seniors, contact your psychiatry clinic Psychiatry of the Palm Beaches to book an appointment. Most mental health issues do not improve on their own, and if left untreated can continue to get worse over time and cause even more serious problems.
What age is geriatric psychiatry?

Geriatric psychiatrists focus on the prevention evaluation, diagnosis and treatment of mental and emotional disorders in the elderly and the improvement of psychiatric care for healthy and ill elderly patients.

Mental illness is very common and often ignored among the elderly community. Usually, adults over the age of 60 suffer from a mental disorder and unfortunately many confuse the symptoms they are dealing with that are mental illness with normal signs of aging. 

Mental illnesses are diseases that can cause mild to even severe disturbances in thought and or behavior in anyone of any age, resulting in the inability to cope with life's ordinary demands or routines. Many common mental illnesses that are prevalent in seniors include depression, dementia, Alzheimer's disease, anxiety, bipolar disorder, and schizophrenia. Stay educated on the warning signs of mental health, as this can help you detect if someone or yourself is dealing with a mental illness and make it easier for you to get help earlier on before the symptoms become worse. Talk openly about your mental health with loved ones, and if you feel you need to see a mental health professional about your mental health, contact Psychiatry of the Palm Beaches today. Call us now or book an appointment today. We have convenient locations to serve you. We serve patients from Boynton Beach FL, Palm Beach Gardens FL, Stuart, FL, Wellington, FL, Jupiter FL, Lake Worth FL, West Palm Beach FL, Delray Beach FL, Riviera Beach FL, Century Village FL, Lake Park FL, Forth Piece North, FL, Lakewood Park, FL, Westlake, FL, Loxahatchee Groves, FL and North Palm Beach FL.