What Exactly Does a Psychiatrist Do?
A psychiatrist is a medical doctor who can diagnose and treat a wide range of mental illnesses. Psychiatry of the Palm Beaches can help improve your mental health. For more information,

call us today

or book an

appointment online

. We have

convenient locations

to serve you.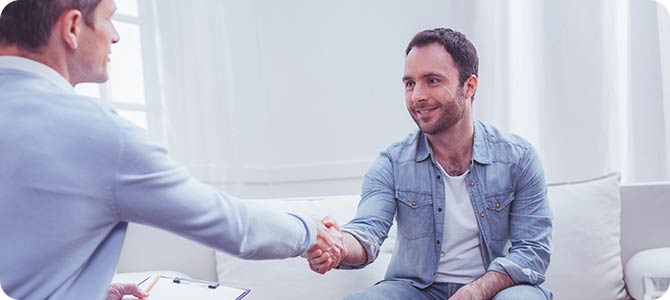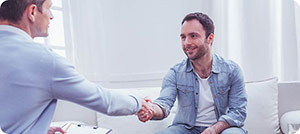 Table of Contents:
What does a psychiatrist do?
What is the difference between a psychiatrist and a psychologist?
How a psychiatrist can help?
What problems do psychiatrists treat?
What does a psychiatrist do?

A psychiatrist works with patients in the field of mental health.

Psychiatrists are doctors of medicine who are trained in the diagnosis and treatment of disorders that affect their patient's mental, emotional, and behavioral conditions.

They are also focused on the prevention of conditions that can affect the mental health of their patients.

Psychiatrists have the necessary qualifications to assess psychological conditions through both the physical and mental aspects of the problems. With their education and medical background, psychiatrists are qualified to provide their patients with a variety of treatment options, which can include writing prescriptions and administering medications to help their patients manage their symptoms.

Mental health disorders can come in a variety of forms, including depression, post-traumatic stress disorder (PTSD), obsessive-compulsive disorder (OCD), and many other conditions that can affect a person's daily routine.

Psychiatrists can perform or order tests, both psychological and medical lab tests, in order to gain a complete picture and diagnosis of their patient's current mental and physical health.
What is the difference between a psychiatrist and a psychologist?

Psychiatrists and psychologists often get mixed up as they are both doctors of medicine who are specialized in treating mental health conditions.

These two practitioners are among many other types of professionals who are trained to help patients with varying degrees of mental health conditions.
Psychiatrists and psychologists both have medical degrees, with the difference being in the level of education having been achieved.

A psychiatrist has received the same standard medical school education, followed by an internship and then a minimum of three years of training specializing as a psychiatric resident.

A psychologist holds a doctoral degree, focused on the mind and behaviors.

While a psychologist can provide counseling and psychotherapy, they are not able to write prescriptions for medications as they are not a medical doctor.

A psychiatrist on the other hand can write prescriptions and monitor medication administration and effectiveness but will refer you to someone like a psychologist for counseling and psychotherapy treatment when medications aren't working as anticipated.

How a psychiatrist can help?

With their background in medicine, before focusing on mental health conditions, psychiatrists can diagnose and treat their patients for specific mental health problems.

They are also able to distinguish whether a patient's symptoms are linked to a mental health concern or are a sign of a different underlying condition that presents with similar symptoms.

Psychiatrists will typically treat mental disorders that can be effectively treated and managed through the use of prescription medications, due to their ability to write prescriptions.

These disorders can include depression, ADHD, anxiety, and bipolar disorder, with specific drugs available on the market to provide effective treatment for most patients.

Treatment using these drugs is monitored closely by the psychiatrist, not only for their effectiveness in relieving symptoms, but also to monitor for any side effects that they can cause.

Most, if not all medications, come with side effects, and the drugs used to treat mental health disorders are no different.

Psychiatrists will monitor their patients for issues affecting the functioning of the liver or kidneys, sleep, weight, blood pressure, or blood sugar as a result of the medications they are taking to manage their mental health.

What problems do psychiatrists treat?

Psychiatrists are medical doctors who have pursued additional education and training in the field of mental health conditions.

With the combination of medical school training and a residency focused on psychiatric conditions, they can diagnose and treat mental health conditions that are successfully treated through proper medication.

Psychiatrists will commonly treat conditions such as anxiety, depression, bipolar disorder, and ADHD, as these are effectively treated and managed through the use of specific drugs. If you have or suspect you may have, one of these conditions, reach out to the team at Psychiatry of the Palm Beaches, FL. To learn more about your treatment options, call us today or book an appointment online. We have convenient locations to serve you. We serve patients from Boynton Beach FL, Palm Beach Gardens FL, Stuart, FL, Wellington, FL, Jupiter FL, Lake Worth FL, West Palm Beach FL, Delray Beach FL, Riviera Beach FL, Century Village FL, Lake Park FL, Forth Piece North, FL, Lakewood Park, FL, Westlake, FL, Loxahatchee Groves, FL and North Palm Beach FL.