Social Communication Disorder Treatment Q&A
Social communication disorder (SCD) can be defined by difficulty using verbal and nonverbal communication with other people in social situations. Deficits in social interaction, social understanding, pragmatics, and language processing are all signs and symptoms of SCD. Once you've received an official diagnosis, you can begin treatment for social communication disorders at Psychiatry of the Palm Beaches. Our team will help you with customized treatment plans. For more information, contact us today or book an appointment online. We have convenient locations to serve you in Boynton Beach FL, Palm Beach Gardens FL,

Stuart FL

,

Royal Palm Beach FL

,

Vero Beach FL

,

Plantation FL

, and

Jacksonville FL

.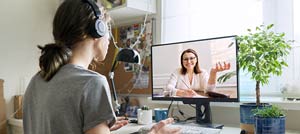 Table of Contents:
What are some common communication disorders in adults?
What causes communication issues in adults?
How do you know if you have a communication disorder?
How do you treat communication disorders?
What are some common communication disorders in adults?

Communication disorders affect people in various ways, with some of the most common conditions being:

• Stuttering – Stuttering causes interruptions in speech flow and often significantly impacts fluency in communication.
• Voice disorders – These can arise as a result of vocal cord issues, leading to changes in pitch, tone, and quality of voice.
• Dysarthria – This condition impairs the muscles used for speech, leading to slurred or unclear speech due to muscle weakness or paralysis.
• Aphasia – This disorder can result from brain injuries or stroke. It affects language comprehension, expression, and overall communication.
• Selective mutism – Selective mutism causes people to be consistently silent in certain social situations despite being capable of speech.
• Central auditory processing disorder (CAPD) – Adults with CAPD struggle to process and interpret auditory information correctly. This condition impacts their ability to comprehend spoken language.
• Pragmatic language disorder – This condition affects social communication by making it challenging to interpret non-verbal cues and engage in effective conversations.
What causes communication issues in adults?

Communication issues in adults can stem from a variety of causes. For this reason, these disorders typically require personalized, comprehensive management. Some of the key factors contributing to the onset of these challenges include:

• Neurological conditions – Strokes and degenerative disorders such as dementia can impact language and communication abilities. These conditions often lead to difficulties in expression, articulation and language comprehension.
• Trauma or injury – Accidents that cause head injuries can disrupt the brain's communication centers and affect speech and language abilities.
• Structural abnormalities – Physical issues in the vocal tract, such as cleft palate or vocal cord abnormalities, can cause communication disorders.
• Developmental disorders – In some cases, patients carry communication challenges from childhood, such as stuttering, selective mutism, or pragmatic language disorder, into adulthood.
• Hearing issues – Hearing problems can lead to difficulties in both spoken and auditory communication.
• Aging – The natural aging process can cause hearing and speech changes, impacting communication in older adults.
• Psychological conditions – Certain conditions, such as social anxiety, can restrict communication in specific situations due to psychological barriers.
How do you know if you have a communication disorder?

Recognizing a communication disorder in yourself or a loved one involves paying close attention to the presence of specific signs. It's advised to seek a professional evaluation if you observe any of the following indicators:

• Difficulty understanding others – Trouble grasping spoken or written information can signify a communication disorder.
• Difficulty expressing thoughts – Struggling to put thoughts into words, using frequent pauses, or including vague language are indicators of communication difficulty.
• Changes in speech fluency – Repeated sounds, syllables, or words, as well as hesitations or interruptions in speech flow are often linked to a stutter.
• Voice changes – Unexpected pitch variations, persistent hoarseness, or other voice quality changes can point to a voice disorder.
• Hearing changes – Difficulty hearing and understanding spoken language indicates that hearing impairment is affecting communication.
• Social communication problems – Challenges with interpreting non-verbal cues and engaging in effective conversations are often related to pragmatic language disorder.
• Communication avoidance – Persistent avoidance of speaking or interacting in social settings is indicative of a communication disorder such as selective mutism.
How do you treat communication disorders?

Treating communication disorders involves working with a specialist, such as a speech-language pathologist. The specialist will evaluate the patient's communication abilities to understand the nature and extent of the disorder. Once the assessment is complete, the specialist will provide a formal diagnosis and outline the disorder's characteristics and recommendations for treatment. Next, a treatment plan is created with consideration of the patient's needs, preferences, and goals, such as improving speech clarity or enhancing language comprehension.

Speech therapy sessions are the best approach to treating communication disorders effectively. These appointments focus on various aspects, including articulation, language comprehension, and fluency, to enhance communication skills. After the session, patients are provided with valuable exercises and practice materials to work on between therapy appointments to reinforce progress. In some cases, assistive communication devices, such as communication boards or speech-generating devices, will be recommended.

Social communication disorder (SCD) is a condition that makes it difficult to communicate with others. Social communication disorder (SCD) treatment is available at Psychiatry of the Palm Beaches. For more information, contact us today or book an appointment online. We serve patients from Boynton Beach FL, Delray Beach FL, Palm Beach Gardens FL, Jupiter FL, Stuart FL, Palm City FL, Royal Palm Beach FL, Wellington FL, Vero Beach FL, Citrus Ridge FL, Plantation FL, Sunrise FL, Jacksonville FL, Riverside FL, and surrounding areas.