Therapist vs. Psychologist vs. Psychiatrist: What's the Difference?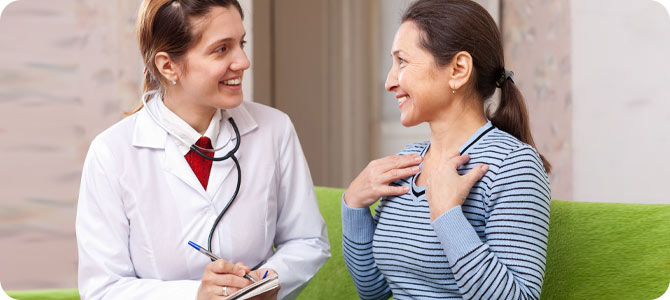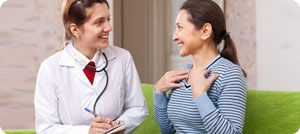 Table of Contents:
What is the difference between a therapist, a psychologist, and a psychiatrist?
Can therapists diagnose you?
Should I see both a therapist and a psychiatrist?
Why see a psychiatrist instead of a psychologist?
You may not know the difference between a therapist, a psychologist, and a psychiatrist. Most people will use these terms interchangeably. But they are different even though they often work together. All of them work to improve a person's mental health, but each is distinct in what they do. Here is some helpful information to help you better understand their roles and how they help.
What is the difference between a therapist, a psychologist, and a psychiatrist?

Since each of these has a different area of expertise, let's take a look at what each does.
 
A therapist can provide a mental health diagnosis. They can help develop a plan to treat you. They will often work from an office, hospital, or treatment facility. Therapy can take on many different forms, such as cognitive behavioral therapy, play therapy, dialectical therapy, and many others. Therapists are not able to give prescriptions for medications.
 
A psychologist specializes in understanding behaviors and mental processes. This includes cognitive and emotional processes. They seek to understand how people relate and interact with other people and their environment. They help people identify and address the problems they encounter in life that cause mental health problems.
 
A psychologist will diagnose and treat mental health disorders, behavioral problems, and learning disabilities. They can provide treatment for acute or chronic problems. They will do this with psychotherapy, or talk therapy.  
 
A psychiatrist specializes in the study, diagnosis, treatment, and prevention of emotional, behavioral, mental, and developmental issues. Psychiatrists take a different approach, focusing on chemical imbalances in the brain. They look at both the mental and physical context of a disorder.
 
Psychiatrists have different training than therapists or psychologists because they are trained as medical doctors. Psychiatrists completed medical training and are able to provide BOTH psychotherapy and medication treatment.
Can therapists diagnose you?

If you are experiencing mental health problems, you might want to know if you need a diagnosis. You may also want to know if a therapist can diagnose your issues. Many people may assume that a diagnosis can only be done by medical professionals, like doctors. Since therapists don't have medical degrees, they aren't considered to be doctors.
 
A doctor can diagnose a mental health problem but they typically won't provide therapy. However, our providers at Psychiatry of the Palm Beaches love helping patients address these problems with psychotherapy and, in addition, can utilize medications if the situation is more severe. Therapists are licensed to assess, diagnose, and treat mental health problems. But they aren't able to prescribe medications. In fact, they may be better at diagnosing mental health problems than your family doctor. This is because their training is focused on identifying and treating mental health issues.
Should I see both a therapist and a psychiatrist?

Who you should see will depend on what mental health concerns you are addressing. If you are having trouble dealing with many of life's problems like stress, family dysfunction, marriage problems, or other situations, a psychiatrist and therapist can help you. If you are dealing with more severe problems, like seeing people who aren't there, self-harm, violent thoughts toward others, or suicide, you may need the help of a psychiatrist. Therapists and psychiatrists will often work together to address mental health problems.
Why see a psychiatrist instead of a psychologist?

A psychologist does not hold an M.D. degree and is not able to prescribe medications. They will work with you through talk therapy or counseling. This will help gain the tools you need to cope with mental health issues and many of life's surprises and difficulties. They have a good understanding of human behavior and mental health issues. They can diagnose and treat many of these issues.
 
Psychotherapy may be helping you get to the root of your problem, but it may not be enough. Sometimes mental health issues will have a physiological or chemical foundation. Understanding how these can be factors is where the psychiatrist is able to help. The body impacts the mind when things like hormonal imbalances happen.
 
Very often psychiatrists and psychologists will work together. They rely on each other's expertise to treat you in the most effective way possible.

Psychiatry of the Palm Beaches can help you address many of life's mental health problems. Call us to make an appointment and find out more about how we can help you get to a better way of being. Call us now or book an appointment today. We have several convenient locations to serve you. We serve patients from Boynton Beach FL, Delray Beach FL, Palm Beach Gardens FL, Jupiter FL, Stuart FL, Palm City FL, Royal Palm Beach FL, Wellington FL, Vero Beach FL, Citrus Ridge FL, Plantation FL, Sunrise FL, Jacksonville FL, Riverside FL, and surrounding areas.