4 Questions to Ask a Psychiatrist
Psychiatrists diagnose and treat psychological disorders. If you or a loved one is suffering symptoms such as depression, anxiety, mood swings, or other mental health difficulties, you should consult a psychiatrist. At Psychiatry of the Palm Beaches, our team of medical professionals provides comprehensive and effective psychiatric services to assist you on your way to mental well-being. For more information, contact us today or book an appointment online. We have convenient locations to serve you in Boynton Beach FL, Palm Beach Gardens FL, Stuart FL, Royal Palm Beach FL, Vero Beach FL, Plantation FL, and Jacksonville FL.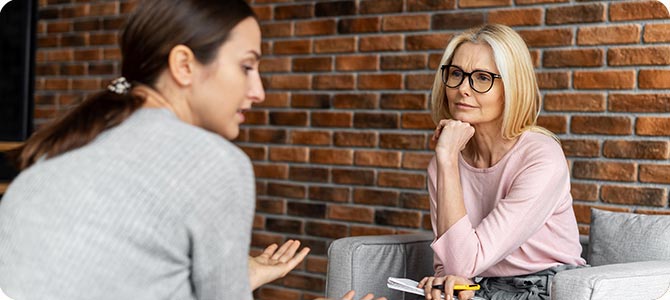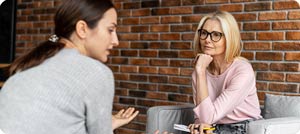 Table of Contents:
Can I contact a psychiatrist during a crisis?
What treatment plans are available?
When can I expect to feel better?
How will I know I am getting better?
Can I contact a psychiatrist during a crisis?

Absolutely, you can and should contact a psychiatrist during a mental health crisis. Mental health concerns can be extremely distressing, so it's crucial to seek professional help when you need it most. Psychiatrists are trained to provide immediate assistance and support during challenging moments. These experts are incredibly skilled at crisis intervention techniques and can help you manage your distress and stabilize your situation.

First, the specialist will conduct an assessment to understand the nature and severity of the crisis, as this is crucial for determining the most effective approach to intervention. If you are already on psychiatric medication, the doctor will ensure that your medication is adjusted and administered correctly. Additionally, the psychiatrist will work with you after the crisis to create a safety plan to reduce the risk of harm to yourself and others in the future.

You don't have to go through a mental health crisis alone. When you reach out to the experts at Psychiatry of Palm Beaches, you are taking a proactive step toward stabilizing your mental health. We are here to guide you through difficult times, as your mental well-being is our top priority.
What treatment plans are available?

At Psychiatry of the Palm Beaches, we know that each person's mental health journey is different and requires a personalized approach. Our experienced psychiatrists are dedicated to creating customized treatment plans that can comprehensively address your specific needs and challenges.

The doctor will begin with an evaluation of your symptoms and concerns to gain a thorough understanding of your mental health and any underlying disorders. With this knowledge, the specialist will carefully design a treatment plan to enhance your wellness. Common approaches include psychiatric medications, evidence-based psychotherapy, and lifestyle adjustments.

Overall, the goal is to support you on your path to better mental wellness in a way that fits your preferences and needs. Through regular check-ins and open communication, your psychiatrist will ensure that your treatment plan supports your progress.
When can I expect to feel better?

Learning how to cope with mental illness is a personal journey, so the timeline for recovery varies. While some people see improvement in a matter of weeks, for others, it can take a few months to achieve relief.

Our mental health professionals urge you to be patient and committed to the process, as major improvements take time. Your psychiatrist will be there every step of the way to monitor your progress and modify your treatment plan to optimize your success. With consistent treatment, you can find relief from your symptoms and regain a sense of wellness and happiness.
How will I know I am getting better?

Acknowledging the progress you make in psychiatric treatment is not only essential but also a highly encouraging aspect of your journey toward improved mental wellness. During treatment, various positive indicators signify that recovery is near. Some of these signs include feeling true to yourself, becoming more aligned with your core identity, and discovering a sense of self-assurance. Additionally, these indicators are often accompanied by substantial enhancements in your mood and attitude toward your life.

Various aspects of life can also reflect your achievements through treatment, such as an enhanced ability to manage daily tasks and better overall functioning. For example, things that once felt overwhelming or burdensome, such as social interactions or finding employment, can be achieved more effortlessly. Additionally, your overall quality of life will take a positive turn.

In addition to these personal changes, your interpersonal relationships will flourish due to the skills you learn from therapy. This is because, as your mental health improves, you will become better equipped to engage with your loved ones and will be able to foster healthier and more meaningful connections. Furthermore, your ability to cope with stress will also improve with treatment, which will allow you to face life's challenges with greater composure and adaptability.

Overall, by keeping an eye out for these positive signs of progress throughout your psychiatric treatment, you will be able to know when you're starting to get better.

If you are unable to deal with your trauma, stress, or depression on your own, you should see a psychiatrist at Psychiatry of the Palm Beaches. For more information, contact us today or book an appointment online. We serve patients from Boynton Beach FL, Delray Beach FL, Palm Beach Gardens FL, Jupiter FL, Stuart FL, Palm City FL, Royal Palm Beach FL, Wellington FL, Vero Beach FL, Citrus Ridge FL, Plantation FL, Sunrise FL, Jacksonville FL, Riverside FL, and surrounding areas.