How Does Grief Counseling Work?
Sometimes grief makes you feel many emotions that can become overwhelming for you. When this happens, counseling helps you to regulate and manage your emotions. If you are looking for a grief therapist, visit Psychiatry of the Palm Beaches. For more information,

contact us

or book an

appointment online

. We have convenient locations to serve you in

Boynton Beach FL

,

Palm Beach Gardens FL

,

Stuart FL

,

Royal Palm Beach FL

,

Vero Beach FL

,

Plantation, FL

, and

Jacksonville FL

.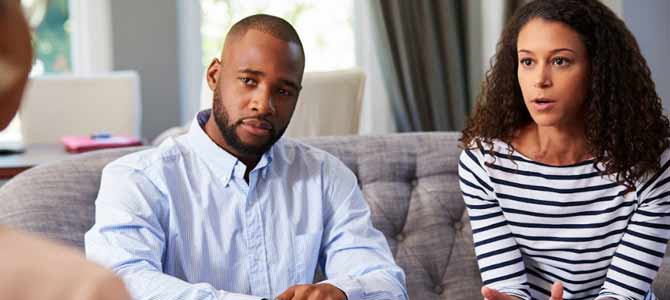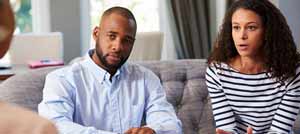 Table of Contents:
What are the techniques used in grief counseling?
How do counselors deal with grief?
What is the most effective therapy for grief?
What stage of grief is usually the longest?
What are the techniques used in grief counseling?

Grief counselors use various techniques to help their clients navigate the challenging journey of grief. Some common approaches include:
 
● Talk therapy – This involves open conversations with a trained grief counselor who provides a safe space for expressing emotions and thoughts.
● Cognitive-behavioral therapy (CBT) – CBT aims to identify and change negative thought patterns and behaviors to help people cope with grief more healthily.
● Acceptance and commitment therapy (ACT) – This approach combines several techniques to help clients confront and accept negative feelings, such as guilt or hopelessness, rather than avoiding them.
● Complicated grief therapy (CGT) – In cases of prolonged, intense grief, CGT is used to address complex symptoms. This often includes acceptance and commitment therapy (ACT).
● Support groups – Joining a grief support group is recommended as it fosters connection with others who have experienced similar challenges. Support groups provide a sense of understanding and shared coping strategies.
● Art and creative therapies – Activities such as art and music provide an outlet for expressing emotions that are difficult to articulate verbally.
 
These are just a few of the approaches commonly employed during grief therapy. Overall, grief counseling provides a supportive environment where you can find the tools and strategies that best suit your needs to work through grief and find a path toward healing and recovery.
How do counselors deal with grief?

Grief counselors are trained to deal with grief and loss in a compassionate and supportive manner. They provide their clients with a safe space to express their feelings and memories. Through active listening, grief counselors ensure that clients feel heard and understood.
 
In addition, counselors offer information about the grief process to help clients understand the stages of grief and the normalcy of their feelings. They show empathy by acknowledging the pain and sorrow of those grieving. This empathy creates a strong therapeutic bond, allowing clients to open up more freely. For clients struggling with overwhelming negative thoughts, counselors often use cognitive-behavioral therapy (CBT) to challenge and reframe those thoughts. Alternatively, narrative therapy can be used to help clients construct a new narrative about their relationship with the deceased, focusing on positive aspects.
 
In summary, grief counselors create compassionate and nonjudgmental environments where those grieving can explore their emotions, find ways to cope, and find healing.
What is the most effective therapy for grief?

Grief is a highly personal and complex experience, so there isn't a one-size-fits-all approach to treatment that works for everyone. On the contrary, the most effective therapy for grief varies from person to person, as it depends on specific needs, preferences, and the nature of the loss. Some people prefer individual counseling, where they can explore their emotions and thoughts in a safe, confidential space. Others benefit from support groups, as they can connect with people who have experienced similar losses. Ultimately, the most effective therapy is the one that resonates with you and helps you navigate your unique grieving process.
What stage of grief is usually the longest?

The stage of grief that is frequently the longest and most persistent is depression. Grief doesn't follow a linear path, so it's common to experience the stages of grief differently and in varying durations. While many people associate the stages of grief with denial, anger, bargaining, depression, and acceptance, not everyone will go through these stages or experience them in the same order or for the same duration.
 
Depression during the grieving process is characterized by intense sadness, a sense of emptiness, low energy, and a loss of interest in daily activities. It's not uncommon for people to find themselves stuck in this stage for an extended period. It's essential to remember that healing from grief is a highly personal process, and there's no set timetable for moving through these stages.
 
Some people will navigate through them fairly quickly, while others will find themselves in the depression stage for a little while. During this time, it's urged to seek support from friends, family, and a mental health professional. Contact us today for more information about our available services or book an appointment online if you're ready to speak to one of our experienced and knowledgeable specialists. We have convenient locations to serve you. We serve patients from Boynton Beach FL, Delray Beach FL, Palm Beach Gardens FL, Jupiter FL, Stuart FL, Palm City FL, Royal Palm Beach FL, Wellington FL, Vero Beach FL, Citrus Ridge FL, Plantation FL, Sunrise FL, Jacksonville FL, Riverside FL, and surrounding areas.