Emotional Neglect Therapist Q&A
Emotional neglect refers to a situation in which a person's emotional needs are constantly unmet, typically in the context of their primary caregiver or close relationships. It involves a lack of attention, responsiveness, validation, and emotional support. At Psychiatry of the Palm Beaches, our experienced therapists can help people recover from emotional neglect and live a healthier and happier life. For more information, contact us today or

book an appointment online

. onvenient locations to serve you in Boynton Beach FL, Palm Beach Gardens FL,

Stuart FL

,

Royal Palm Beach FL

,

Vero Beach FL

, and

Plantation, FL

.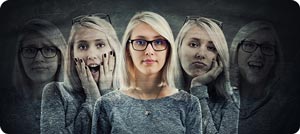 Table of Contents:
What are the signs of emotional neglect?
How does emotional neglect affect children?
What does childhood emotional neglect look like in adults?
How to find a therapist for emotional neglect?
Here at Psychiatry of the Palm Beaches, we want you to be living a happy, healthy, and peaceful life. We understand that every single person needs a little bit of help sometimes and are tremendously grateful to be a part of your journey. Our team of highly qualified mental health care staff at Psychiatry of the Palm Beaches is here to give you the support you need to work through trauma, anxiety, depression, PTSD, work-life struggles, and so much more.
With the help of our psychiatrists and counselors, we have witnessed many people push to overcome the long-lasting negative effects of childhood emotional neglect. If you think that this could be a root cause of your mental health concerns, consider reaching out and booking an appointment online. Continue reading to learn about what emotional neglect is and how we can help you heal from it.
What are the signs of emotional neglect?

Pinpointing emotional neglect starts by looking at parental behaviors and emotional availability. There are four major types of parents that can cause emotional neglect and abuse in their children:

Absent Parents

Parents can become absent from their child's life because of divorce, death, chronic illness, work, and extended travel. Being an absent parent is not always the parent's fault, but will still have a large impact on their child's development. Without the love and support from their parents, they often end up essentially raising themselves.

Narcissistic Parents

Parents with narcissistic tendencies or narcissistic personality disorder put their needs above anyone else's. This can leave their children without proper emotional guidance and can lead to trouble identifying their own needs and feelings well into adulthood.

Authoritarian Parents

Authoritarian parents care about rules and discipline more than they care about their child's emotions and needs. In later stages of life, children who were raised by authoritarian parents can struggle with rebellious habits against authority figures.

Permissive Parents

Opposite to authoritarian parents are permissive parents who don't set boundaries and let their children do whatever they want with little to no consequences. This can cause behavioral problems and impulse control issues throughout adolescence and adulthood.

How does emotional neglect affect children?

Emotional neglect can affect children in many aspects of their life. Children facing emotional neglect and abuse at home may have low self-esteem, developmental delays, aggressive outbursts, depression, and much more. A child who never feels wanted or loved in the most vulnerable time of their life will have a hard time thriving socially, emotionally, and mentally later on. To some, these signs of emotional neglect just look like a child with behavioral issues. This is one of the reasons so many children don't get the proper mental health care they need.
What does childhood emotional neglect look like in adults?

Emotional neglect doesn't present itself in obvious ways like physical neglect and abuse which can make it harder to diagnose at a young age. This is why symptoms of childhood emotional neglect often resurface as people enter adulthood. Signs of childhood emotional neglect include but are not necessarily limited to the following:

• Having a disconnect from your feelings
• Feeling emptiness and numbness inside
• Inability to express and articulate emotions
• Not being able to shake the feeling that maybe something is wrong with you at your core
• Having low self esteem and sense of self
• Getting overwhelmed easily
• Not being able to feel good enough no matter how hard you work and how much you accomplish
• Unhealthy levels of independence and rejecting anyone's help
• Lack of self-compassion
• Sensitivity to rejection
• Inability to set boundaries with others
• Experiencing symptoms of depression and other mood disorders like a bipolar and borderline personality disorder
• Struggling with social anxiety and generalized anxiety disorder
How to find a therapist for emotional neglect?

Most therapists, psychologists, and psychiatrists have the qualifications and expertise to handle cases of childhood emotional neglect. Look online and conduct research to find a therapist around your location. Make note of reviews, credentials, and counseling approaches. It is more than okay to visit a few therapists before picking one for long-term mental health care. You should feel completely comfortable and safe with your therapist.

At Psychiatry of the Palm Beaches, we help children and adults deal with emotional neglect and get them on the path to recovery. For more information, call us or book an appointment online. We have convenient locations to serve you. We serve patients from Boynton Beach FL, Delray Beach FL, Palm Beach Gardens FL, Jupiter FL, Stuart FL, Palm City FL, Royal Palm Beach FL, Wellington FL, Vero Beach FL, Citrus Ridge FL, Plantation FL, Sunrise FL, and surrounding areas.