Adolescent Psychiatrist in Boynton Beach FL, Palm Beach Gardens, FL, Stuart, FL, and Wellington, FL
Adolescent psychiatrists help teens learn the skills they need to overcome behavioral and emotional challenges so they can live happier lives. For more information,

call us

today or book an

appointment online

. We have

convenient locations

to serve you.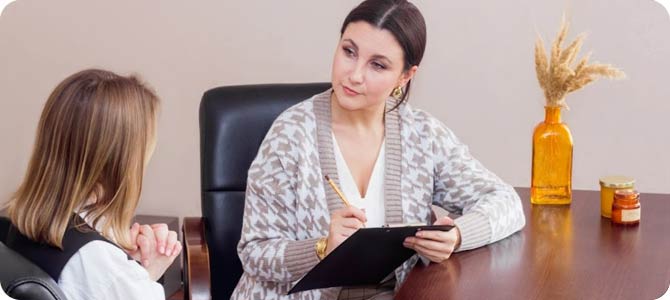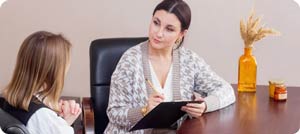 Table of Contents:
Why is adolescent mental health important?
What is the most common psychological problem of adolescence?
When should an adolescent see a psychiatrist?
What is the role of an adolescent psychiatrist?
Psychiatry of the Palm Beaches has an amazing team of specialized mental health professionals dedicated to supporting each one of our patients through their entire mental health journey. Unfortunately, mental health disorders and traumatic life experiences can have a negative impact on your overall well being. We want to help you sort through the issues holding you back from experiencing life to the fullest. Our team works with patients in all stages of life including childhood, adolescence, adulthood, and later adulthood. Below we've compiled all the information you may want to know about adolescent psychiatry services in Boynton Beach, Florida.
Why is adolescent mental health important?

Adolescence is a crucial period of time that can come with many life changes, challenges, and mental health disorders. Research shows that roughly one in seven 10-19 year olds experience mental health problems at some point during this time period. In fact, suicide is the fourth leading cause of death in adolescence which can cause major distress to family members and loved ones.
What is the most common psychological problem of adolescence?

Although teenagers can experience a wide variety of mental health conditions, mood disorders, attention deficit hyperactivity disorder, and anxiety disorders are the most common.

Mood Disorders

Mood disorders such as major depression, bipolar disorder, substance-induced mood disorder, disruptive mood dysregulation disorder, and premenstrual dysmorphic disorder can cause a negative change in your teenagers' mood. These mood disorders can be caused by chemical imbalances, everyday stressors, and trauma. Both environmental factors and biological factors can contribute to a decrease in positive thinking. Seeking help from an adolescent psychiatrist can drastically reduce symptoms and increase our patient's quality of life.

ADHD

Adolescents who have attention deficit hyperactivity disorder can have difficulties with academia, peer relationships, impulse control, and emotional regulation. Teenagers with ADHD may struggle concentrating and completing simple tasks that their peers can complete easily. This can be incredibly frustrating and irritating, especially when they begin to understand that their brain works a little bit differently. Fortunately, with the right adolescent psychiatric care, these symptoms and behavioral challenges can be resolved. Minor life changes can have a huge impact on the overall health of teenagers with ADHD.

Anxiety

Anxiety disorders in adolescents can prevent teenagers from feeling fully comfortable at school and out of school activities. If your teenager starts to avoid certain places and people, they may be developing social anxiety. Panic attacks, irritability, avoiding new situations, perfectionism, and self criticism can all be signs of adolescent anxiety. These feelings can present themselves as physical symptoms as well such as nausea, stomachaches, fever, difficulty breathing, sweating, and trembling. Anxiety medications, cognitive behavioral therapy, and learning new coping mechanisms can help teenagers overcome anxiety.
When should an adolescent see a psychiatrist?

Signs an adolescent should see a psychiatrist include:

• Struggling to complete daily tasks such as basic hygiene, chores, school, and after school activities
• Suffering from depression, intrusive thoughts, and suicidal ideation
• Abusing substances
• Increased irritability and anger outbursts
• Intense mood stability
• Decreased appetite
• Obsessive behaviors
• Experienced recent trauma
What is the role of an adolescent psychiatrist?

The role of an adolescent psychiatrist is to assess, diagnose, and treat mental health disorders in people aged 10 to 19. They can help treat numerous mental health issues including depression, eating disorders, complex PTSD, anxiety, autism, ADHD, bipolar disorder, borderline personality disorder, and more. Adolescent psychiatrists have the specialized training required to prescribe medications and offer different forms of psychotherapies. For more information on adolescent psychiatry, please contact our office anytime during our business hours. Our team would be more than willing to answer any general inquiries about our clinic or adolescent psychiatry specialists. We look forward to helping you get back on your feet and overcome your mental health battles. For more information, call us today or book an appointment online. We have convenient locations to serve you. We serve patients from Boynton Beach FL, Palm Beach Gardens FL, Stuart, FL, Wellington, FL, Jupiter FL, Lake Worth FL, West Palm Beach FL, Delray Beach FL, Riviera Beach FL, Century Village FL, Lake Park FL, Forth Piece North, FL, Lakewood Park, FL, Westlake, FL, Loxahatchee Groves, FL and North Palm Beach FL.