About ADHD – Symptoms, Causes, and Treatment
ADHD is a chronic disorder and its common symptoms include impulsive behavior, difficulty paying attention, and trouble settling or being still. If you suspect that you or someone you love has ADHD, reach out to the mental health professionals at Psychiatry of the Palm Beaches. We provide a safe, comfortable, and private environment where you can receive the comprehensive diagnosis you need to begin tackling your ADHD. For more information, book an appointment, or contact us at your earliest convenience. Psychiatry of the Palm Beaches is serving patients in Boynton Beach, Palm Beach Garden, Stuart, Royal Palm Beach, FL,

Vero Beach FL

and

Plantation, FL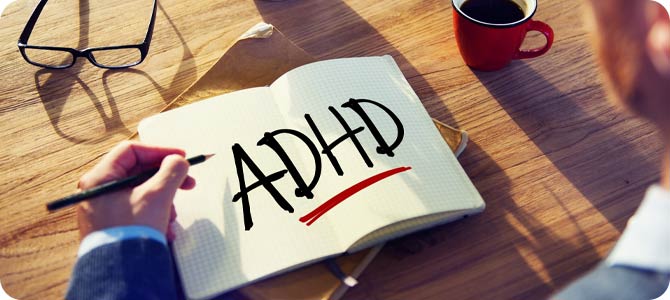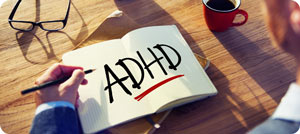 Table of Contents:
What are the main causes of ADHD?
How do they test for ADHD?
When do ADHD symptoms start?
What are the 4 ways ADHD can be treated?
Attention deficit/hyperactivity disorder (ADHD) is a common neurodevelopmental disorder that affects approximately 11% of school-age children. It is characterized by disproportionate amounts of inattention, impulsivity, and hyperactivity that regularly impact one's day-to-day life. It is often diagnosed during childhood before the age of 12, with symptoms continuing into adulthood in about 75% of cases.
What are the main causes of ADHD?

There is no definitive answer to what causes ADHD. It is still being actively investigated, with studies trying to pinpoint what factors contribute to its development. The research that we have right now suggests that the following factors may contribute to the development of ADHD:
 
● Decreased activity levels in certain areas of the brain. Imbalances may cause the signs and symptoms associated with ADHD.
● Exposure to toxins during prenatal development. This includes harmful substances such as alcohol, nicotine, and street drugs.
● Family history. ADHD may have a genetic component, as there is a 1 in 4 chance that a child will develop it if one of their biological parents has also been diagnosed.
● Head injuries. Head trauma can result in changes to the physical and chemical structure of the brain which may lead to developing ADHD.  
● Premature birth. Neural, structural, and/or chemical imbalances that result from being born prematurely may increase one's likelihood of developing ADHD.
How do they test for ADHD?

There is no single diagnostic or psychological test that is used to diagnose ADHD. Instead, experts diagnose ADHD when symptoms impact a person's ability to function on a day-to-day basis for longer than 6 months. These symptoms include hyperactivity, inattentiveness, and impulsiveness that go above and beyond what is considered to be normal for the age range.
 
In addition to monitoring symptoms, a specialist may conduct interviews with the parents and/or guardians, perform psychological and physical testing to rule out other conditions, and use questionnaires and rating scales to comprise an accurate diagnosis. 
When do ADHD symptoms start?

ADHD symptoms typically start before age 12, with some children displaying signs as early as 3. These symptoms can be mild, moderate, or severe, and often carry on into adulthood. While some patients with ADHD don't receive a diagnosis until their adult years, symptoms are almost always present during childhood.
 
These symptoms may include:
 
● A non-existent sense of danger.
● A short attention span.
● An inability to finish 'boring' or 'tedious' tasks.
● The carelessness of flippantness. 
● Consistent restlessness.
● Consistently abandoning old projects to start new ones. 
● Constant fidgeting
● Continually losing things.
● Excessive talking.
● High levels of impatience.
● Increased forgetfulness.
● Interrupting others
● Lack of attention to detail.
● Low levels of stress management. 
● Mood swings.
● Poor organizational skills.
● Trouble focussing and prioritizing.
 
As patients continue to develop, their symptoms may fluctuate in both frequency and intensity. It's important to consult with your healthcare professional as soon as you start experiencing symptoms to ensure early diagnosis and prompt treatment. 
What are the 4 ways ADHD can be treated?

There are 4 standard treatments for ADHD which are often used in combination with each other. They are medication, education, skills training, and psychological counseling. These treatments can help manage many of the symptoms associated with ADHD in both children and adults, but they are not a cure. It may take time to determine what treatment option in what combination will work best for you.
 
If you're looking for help diagnosing, understanding, or treating your ADHD, contact the licensed professionals at Psychiatry of the Palm Beaches. We offer comprehensive care that you can rely on at every step of your healthcare journey. Contact us today for more information about our ADHD services or to book an appointment – we're ready and waiting to take your call! We have convenient locations to serve you. We serve patients from Boynton Beach FL, Delray Beach FL, Palm Beach Gardens FL, Jupiter FL, Stuart FL, Palm City FL, Royal Palm Beach FL, Wellington FL, Vero Beach FL, Citrus Ridge FL, Plantation FL, Sunrise FL, and surrounding areas.