Marriage Counseling Q&A
Most couples don't have enough time for one another and may not even talk throughout the day since they are too busy with their jobs and personal lives. Couples that attend marriage therapy can set out time to fully connect and concentrate on their relationship. For more information,

contact us

or book an

appointment online

. We have convenient locations to serve you in

Boynton Beach FL

,

Palm Beach Gardens FL

,

Stuart FL

,

Royal Palm Beach FL

,

Vero Beach FL

, and

Plantation, FL

.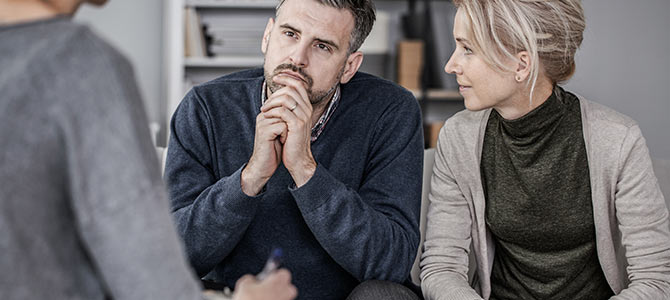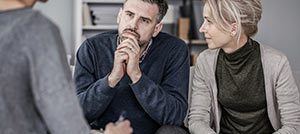 Table of Contents:
How does marriage counseling work?
Is marriage counseling effective?
Is counseling necessary for marriage?
What type of therapist is best for marriage counseling?
Marriage counseling is a process that can help couples improve their communication skills and resolve conflicts. It's also a way to bring in outside perspectives and new ways of looking at problems. By using marriage counseling, couples are able to gain insight into how their behavior affects each other and work together to create solutions.
Here are some tips to help make the most of marriage counseling:
-Be honest and open. Your counselor is there to help you, not judge or criticize.
-Commit to making an effort. Marriage counseling isn't a quick fix, but it can be successful if both partners are willing to put in the work.
-Set goals for each session. Decide what you want to get out of the session and focus on those goals.
-Be open to trying new things. Counselors often suggest different strategies for communication and problem-solving that can be beneficial.
-Listen carefully to your partner's perspective. Even if you don't agree, it's important to understand their feelings and views.
-Practice communication skills outside of the session. Talk to each other about your feelings and thoughts on a regular basis.
At Psychiatry of the Palm Beaches, our staff offers marriage counseling with an emphasis on understanding both partners' points of view. We strive to help couples create healthy relationships that are based on respect and trust.
How does marriage counseling work?

Marriage counseling, also known as couples therapy, is a type of psychotherapy that helps couples of all types resolve conflicts and improve their relationships. At Psychiatry of the Palm Beaches, the process begins with an initial assessment in which both partners are given a chance to express their feelings and identify the issues affecting their relationship. The therapist may then use a variety of therapeutic modalities, including cognitive-behavioral therapy, to help the couple understand and resolve their conflicts. Sessions usually involve both partners, but individual sessions can also be part of the process.
Is marriage counseling effective?

The effectiveness of marriage counseling can vary widely and often depends on the commitment level of the partners, the severity of their issues, and the skill and approach of the therapist. However, research shows that couples who attend marriage counseling typically experience significant improvements in relationship satisfaction and conflict management. It is important to note that while marriage counseling can be highly beneficial, it is not always a guarantee of success and the process requires effort and commitment from both partners.
Is counseling necessary for marriage?

While not every marriage requires counseling, it can be a valuable tool for couples who are experiencing ongoing conflict, communication problems, or dissatisfaction in their relationship. Even for couples without significant issues, marriage counseling can provide a space for healthy and constructive communication, strengthening the relationship and helping to prevent future problems. It can also be beneficial for couples who are considering a major life change, such as marriage or the birth of a child.
What type of therapist is best for marriage counseling?

When it comes to choosing the best type of therapist for marriage counseling, it largely depends on the specific needs and challenges of the couple. However, a therapist who specializes in couples therapy and has a background in the specific issues the couple is facing can often be beneficial. At Psychiatry of the Palm Beaches, we have a diverse team of therapists, allowing us to match each couple with a therapist who is right for their unique needs and goals.

Don't let relationship conflicts hinder your happiness and mental peace. Our dedicated team at Psychiatry of the Palm Beaches is ready to assist you in navigating through this phase of your life. We firmly believe in fostering a communicative environment that promotes understanding, healing, and growth. If you're ready to take the first step towards a healthier and happier relationship, we're here to guide you. For more information, please feel free to contact us or schedule an appointment online. We have convenient locations to serve you. We serve patients from Boynton Beach FL, Delray Beach FL, Palm Beach Gardens FL, Jupiter FL, Stuart FL, Palm City FL, Royal Palm Beach FL, Wellington FL, Vero Beach FL, Citrus Ridge FL, Plantation FL, Sunrise FL, and surrounding areas.