Meet Kindal Sweet at Psychiatry of the Palm Beaches in Boynton Beach FL, Palm Beach Gardens, FL, Stuart, FL, and Wellington, FL
Kindal Sweet is a psychiatry practitioner at Psychiatry of the Palm Beaches. For more information,

call us today

or book an

appointment online

. We have

convenient locations

to serve you.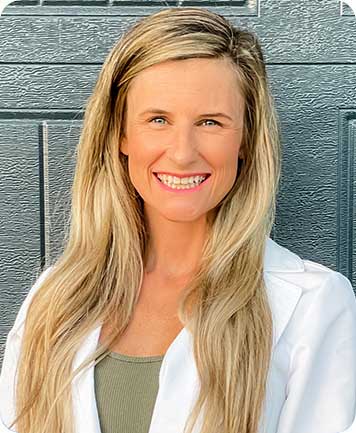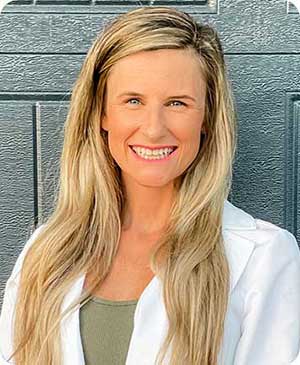 Kindal Sweet
Kindal's inspiration for working in medicine has always been to improve the quality of life for her patients. She is excited to be a part of Psychiatry of the Palm Beaches with the practice's focus on actively "helping you live your best life." Early in her career in the Emergency Room and at the hospital, she worked a lot with psychiatric patients. During this time, Kindal realized that she enjoyed the help and comfort she was able to give those in her care. She also asked if there were better ways to help patients before life became overwhelming or their situation worsened to the point of seeking treatment in the ER or hospital. Kindal found her way to outpatient psychiatry where a great practitioner can give medical care, support, and necessary therapy to help patients on the road to mental wellness.
Kindal treats depression, anxiety, and sleep difficulties to start patients on the road to success beginning with the first session. While she has a strong connection with her patients, she works a lot with working women and mothers, and older patients. Geriatrics was an area of study for Kindal in university and continues to be an area of practice that she embraces. As a working mother who has experienced so many of the emotions and stressors in that role, she feels she offers additional insight and support.
As Kindal says, "We all strive to be happy and live a full life, but sometimes we need a little outside help in order to become the best version of ourselves." In the midst of a pandemic and all the unexpected stressors that can show up in your life, this has never been more true! During your visit with Kindal, she will listen and work diligently to understand the needs and concerns voiced to come up with a holistic treatment approach. She utilizes both therapeutic and medicinal treatments to help jump-start the journey to feeling better. Many times people are anxious to seek mental health insights and to work with a licensed professional, and yet when they do, they find it very rewarding and helpful. Kindal enjoys understanding her patients and their perspectives and situations and then establishing a plan to overcome challenges and barriers to living their best life. She works gently and supportively to help others on the journey to feeling better and building trusting relationships. Kindal looks forward to meeting you!