ADHD in Adolescents: Parenting Tips and Strategies
Parenting an adolescent with ADHD presents several challenges, but with an informed approach, it is manageable. Our team of healthcare professionals are available for strategies and tips to help your teenager and we offer all sorts of treatments that are innovative and effective to help anyone who is experiencing ADHD! ADHD treatment is available at Psychiatry of the Palm Beaches. For more information

contact us

or book an

appointment online

. We have convenient locations in

Boynton Beach

,

Palm Beach Gardens

,

Stuart

,

Royal Palm Beach, FL

,

Vero Beach FL

and

Plantation, FL

.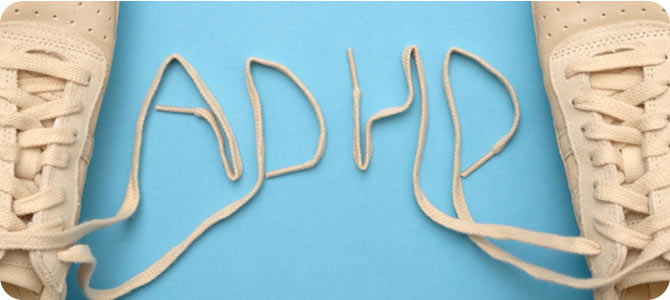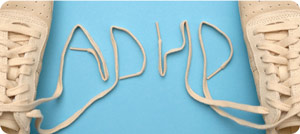 Table of Contents:
How do you discipline an adolescent with ADHD?
What are the 5 Cs of ADHD parenting?
What parenting style is best for ADHD adolescents?
What does ADHD look like in a teenager?
How do you discipline an adolescent with ADHD?

Effectively disciplining an adolescent with ADHD requires a comprehensive approach rooted in understanding and support. To begin with, parents should educate and familiarize themselves with ADHD, cultivating patience and empathy in the process. Establishing open lines of communication is important to providing a platform for discussions about the impact of ADHD and establishing clear expectations.
 
Additionally, practical assistance plays a vital role, as parents actively aid their adolescents in developing organization skills and implementing effective systems. Consistency in maintaining social skills and adhering to treatment, which may include medication and therapy, is crucial. Finally, nurturing a positive parent-teen relationship by focusing on strengths and prioritizing quality time together contributes significantly to the overall well-being and success of adolescents with ADHD.
 
By understanding ADHD's challenges and providing a supportive environment, parents can effectively discipline and guide their adolescents with ADHD.
What are the 5 Cs of ADHD parenting?

When it comes to parenting a child with ADHD, there are five Cs to keep in mind. The first key factor is consistency. It is crucial for parents to establish a consistent schedule, rules, and behaviors, as well as consistent consequences for inappropriate behavior. Additionally, both parents should be on the same page, united in what is considered acceptable and what will not be tolerated.
 
The second aspect is self-control. It is just as vital for parents to master self-control as it is for their children. By maintaining their own composure and self-control, parents can serve as role models for their children with ADHD, especially in stressful or challenging situations that may arise frequently.
 
Compassion is the third important element. Many children with ADHD often feel as if they cannot do anything right and perceive the world as being against them. It is essential for parents to provide compassionate acceptance to their children, even if it can be difficult to fully embrace their unique qualities. Offering understanding and support can go a long way in boosting their self-esteem.
 
Collaboration is the fourth aspect to consider. By focusing on problem-solving together and creating an environment where their input is valued, parents can foster a sense of cooperation and encourage their child's active participation in finding solutions.
 
Finally, celebration plays a significant role. It is important to recognize and celebrate moments when the child with ADHD demonstrates positive behavior, such as remaining calm in challenging situations. Kind words of encouragement or a simple gesture like a pat on the back can have a profound impact, not just on children but also on adults.
What parenting style is best for ADHD adolescents?

The most suitable parenting style for ADHD adolescents can vary depending on the individual, but an authoritative approach is often beneficial in several areas. An authoritative parenting style combines structure and clear expectations with nurturing support and open communication.
 
This approach can be advantageous for ADHD adolescents as it provides a consistent framework and routine, which helps them manage their time, responsibilities, and impulsivity. The clear rules and boundaries set by authoritative parents offer guidance and promote self-discipline, assisting adolescents with ADHD in developing important skills such as organization, self-regulation, and decision-making.
 
Additionally, the nurturing and supportive aspect of authoritative parenting creates an environment where open communication is encouraged, allowing parents to better understand the challenges faced by their child and work collaboratively to find solutions. While the parenting style may need to be tailored to each individual, incorporating elements of authoritative parenting can have positive effects on ADHD adolescents by promoting their self-esteem, resilience, and overall well-being.
What does ADHD look like in a teenager?

ADHD symptoms in teenagers, such as distractibility, disorganization, poor concentration, hyperactivity, and impulsivity, closely resemble those in children. During the teenage years, these symptoms may worsen due to hormonal changes and increased academic demands.
 
Consequently, many teens with ADHD experience difficulties in school, including falling grades, forgetfulness, and challenges with staying focused. They may also exhibit impulsive behaviors, interrupt others, rush through assignments, and struggle to sit still. These symptoms can negatively affect their academic performance, participation in extracurricular activities, and their relationships.
 
ADHD treatment is available at Psychiatry of the Palm Beaches. For more information contact us or book an appointment online. We serve patients from Boynton Beach FL, Palm Beach Gardens FL, Stuart, FL, Royal Palm Beach, FL, Jupiter FL, Lake Worth FL, West Palm Beach FL, Delray Beach FL, Riviera Beach FL, Century Village FL, Lake Park FL, Forth Piece North, FL, Lakewood Park, FL, Westlake, FL, Loxahatchee Groves, FL and North Palm Beach FL.